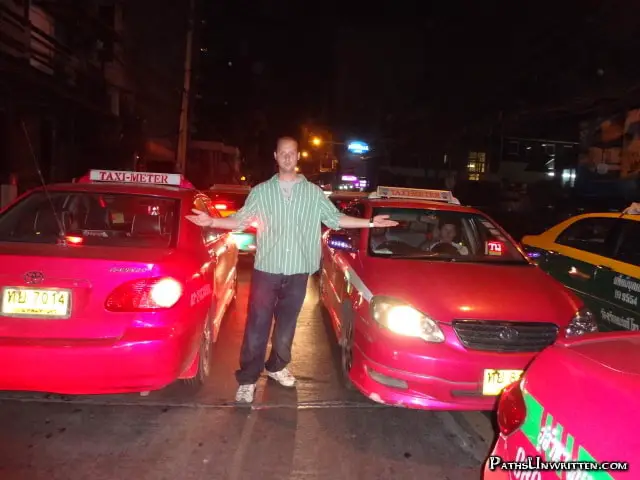 Motion.  Or lack thereof.
Bangkok is notorious for bad traffic.  In some cases, it has taken me near a half hour to get through a single block in a taxi.
On a late night out on Soi 11, when a small number of bar-goers actually start to lose out to the weariness, they can step immediately out onto the street and find a txi to take them back to wherever they might have come from.  Problem is, these taxis don't actually go anywhere.  They are all back to back down the entire length of this narrow sidestreet and cannot penetrate Sukhumvit's own traffic to get on their way.
So, upon leaving The Nest on my night out with friends Jeremy and Emma, We were among the only things in motion amidst the unending lines of pink taxis.