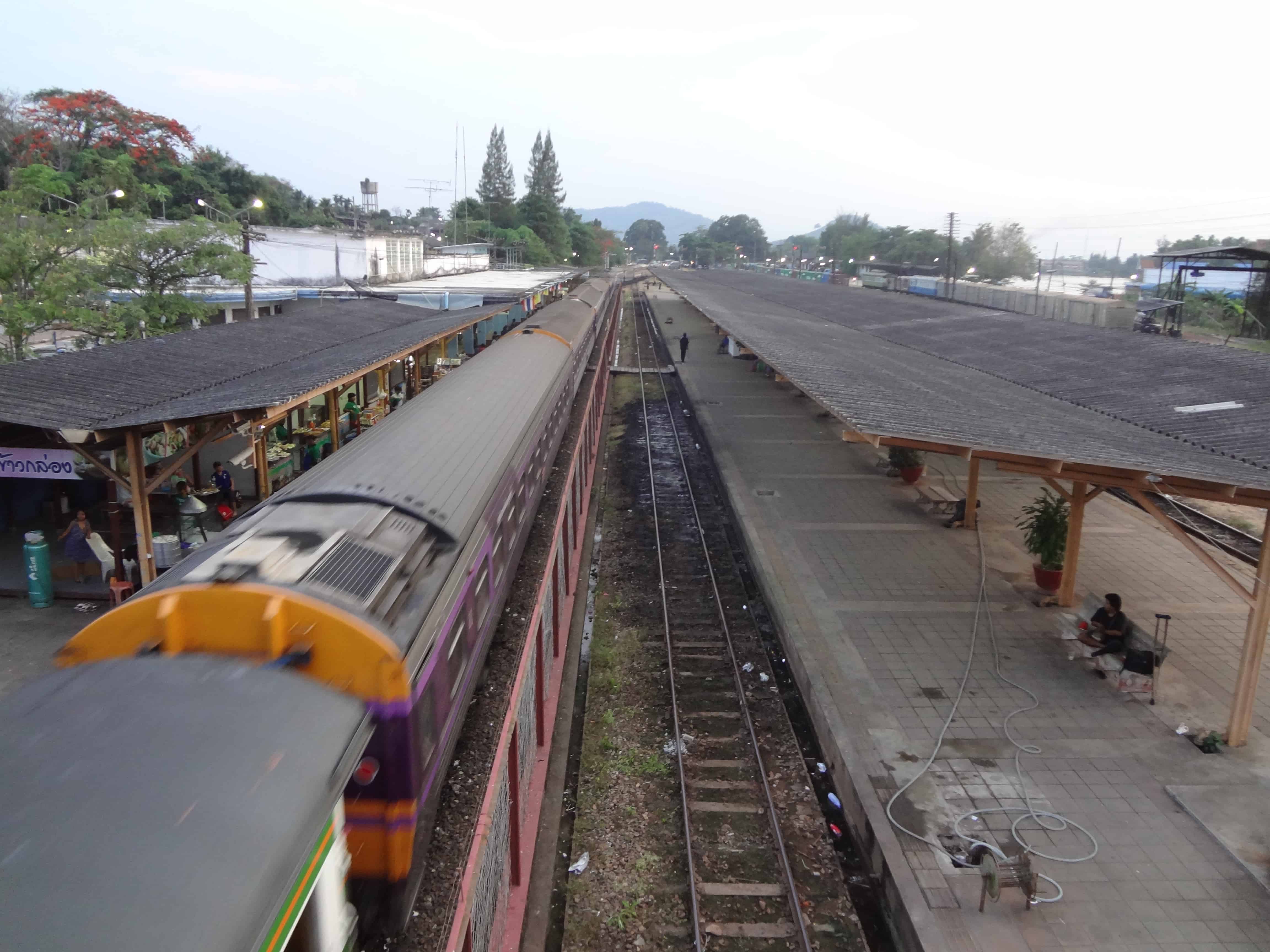 One of the best things about not making definitive plans is that you are free to make it up as you along.  When I arrived at the Surat Thani train station around 5 pm, I had to do just that.  Because my reservation for Koh Phangan was not for 2 more days, I had decided to take a fellow ATI course member's recommendation and check out Khao Sok National Park.
Unlike most train stations in the country, the Surat Thani station is not actually in Surat Thani, but rather in Phun Phin, about 14 kilometers outside the city and about 80 kilometers from Khao Sok.  Because I arrived in the evening, no more of the buses or cheap transport were heading to Khao Sok for the night.
This pretty much left me with 2 initial options when I got off the train.  I could have easily and cheaply gone into Surat Thani (the opposite direct from where I wanted to go) on one of the songthaews or buses taking most of the people leaving my train.  Or, I could have taken a private cab/songthaew to the park for 1000-1500 baht ($30-45).
Neither sounded too appealing to me.
I looked over lodging options at Khao Sok as I ate dinner just down the road from the train station.  Since it was already starting to get dark, and the drive there was around an hour, there was very little I would be able to do in the park that night anyway.
So, throwing the other options away, I got a room at the Queen's Hotel, right around the corner from the Surat Thani station for 240 baht, a quarter of anything I would have paid to even get to the park that night, much less stay there too.
Sure, the room, and especially the town, was nothing special.  But, it was a night in a place I had never seen before and would likely never stay again.
After dropping off my bag, I began walking around the town a bit to see what it offered.  The area around the hotel had a park and a small street market, which I unsuccessfully searched for some new headphones at.
At the train station, there is a shabby metal bridge over the train tracks into another park of the town.  It looked more questionable, and as it was already getting dark, I opted to stay on my side of town for the night.
So picking up some snacks and Elephant brand super glue from 7-11, I headed back to my room at 19:30 and passed the night watching television, getting ready for an early morning trip to Khao Sok.