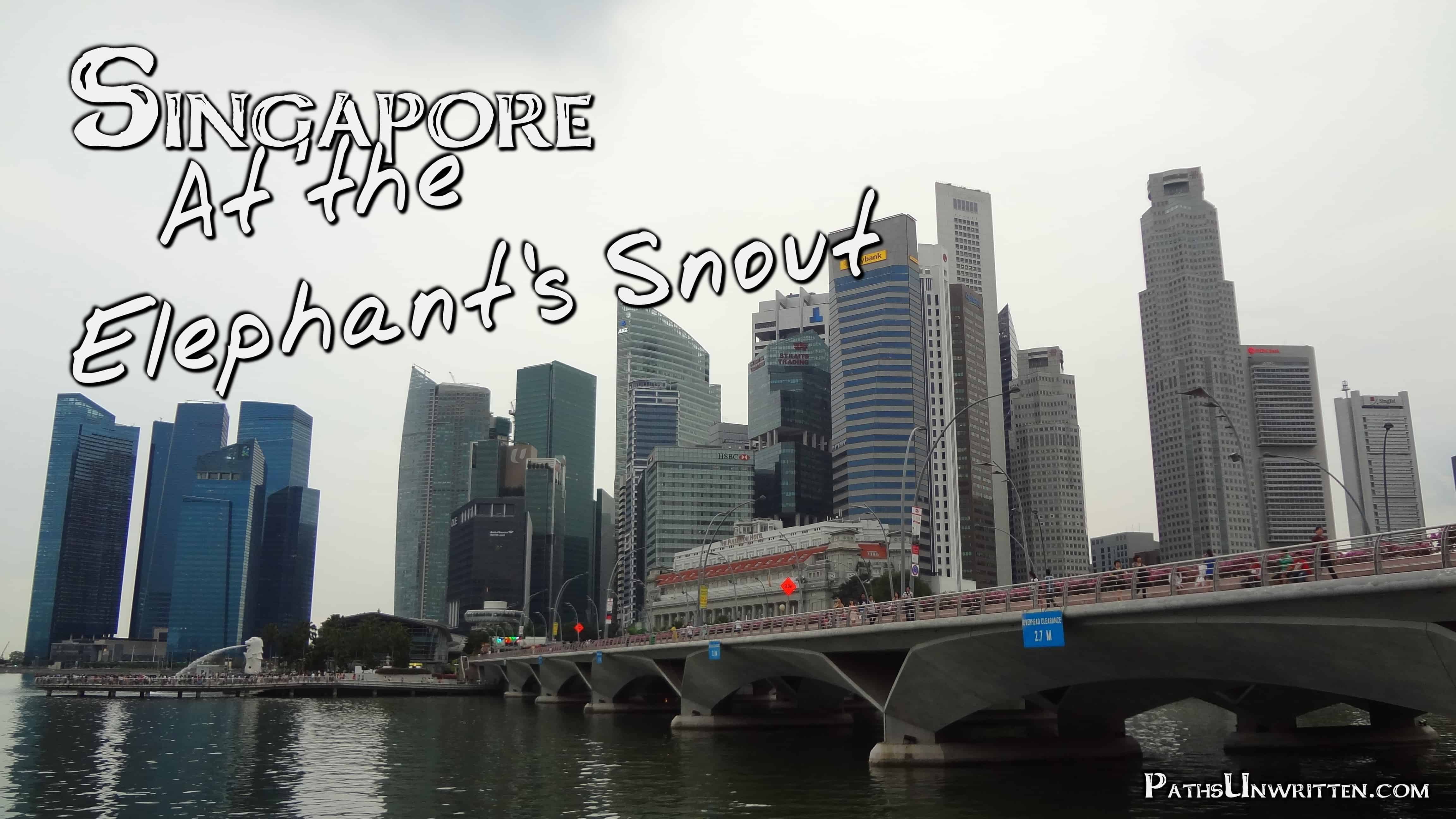 Well, I was there; Singapore, the end of this expedition. The snout of the Elephant's Trunk. That fabled first world megacity shining over the developing entirety of South East Asia.
Crossing the bridge into the island city-state, perhaps a sign of my naivete, I expected to immediately be riding amidst wall-to-wall sky scrapers. But, it wasn't quite that at all. The area just south of the border crossing is mostly wooded and minimally developed.
Unfortunately I had no bearing to the city when I was dropped off at what was more of a parking lot than a bus station. And, I again had none of the local currency.
One thing I did have going for me, though, was that I spoke the language. After months of simplistic English in Thailand and just coming from a mostly non-English speaking country, it was going to be nice to flex the verbal muscles again.
Walking a few blocks away from the drop-off point toward where I was told was a subway, I was quickly able to find an ATM. But, small bills were needed and I hadn't eaten since Melaka, so a quick Baconator meal at a Wendy's sufficed before the descending into the subway.
The subway system here is extensive, efficient and pristine. Signs in Tamil, English, Chinese, and Malay were a prime indicator of the cultural confluence of this country. And while I had heard whispered rumors of Singapore's overbearing regulations, I still got a laugh out of the official ban on durians (a heavily scented Asian fruit) being posted throughout the subway system.
Singapore is dotted with random budget accommodations, but a good number are in Little India, a neighborhood which always seems to ooze character regardless of the city or country. Singapore's Indian district was no exception. Fragrant food vendors were closing down as the Bollywood bars were coming alive when I exited the subway station.
Awkwardly shoved in between the Indian establishments are a number of backpacker pubs and guest houses. After a couple tries, I got a bed at the Price of Wales Pub, a bar with a number of guest accommodations upstairs. Unfortunately, because of Singapore's alcohol prices, a couple beers downstairs comes to almost the same price as sleeping there.