In the past year, I found myself fleeing Sri Lanka after nationwide bombings, attending a Nepali wedding with my sister, and stuck atop a 1500-year-old city wall in a car in the middle of Thai rice paddies.

These are my favorite destinations of 2019.
The year of 2019 firmly established Chiang Mai as much more of a base than it had been since arriving at the end of 2017. This year was much more localized to Thailand and South East Asia than 2018 had been, however, it nonetheless brought me to new locations as well as reacquainting me with old favorites in a new way.
This sometimes happened unexpectedly, such as in April, when I was about 2 weeks into a month-long trip through Sri Lanka. On Easter morning, several locations in the capital and other coastal cities were shaken by the tragic bombings of hotels and churches. Although I was in the central highlands of the country when this occurred, in areas nowhere near the attacks, it put the entire nation on heightened alert for many, many days to come. Complicating the matter was the fact that the only international airport in and out of the country was located in Colombo, where most of the attacks had happened and events were continuing to develop.
On the other hand, a major highlight of my year was my sister returning to Asia for her second time and coming to Thailand for the first time. After an exceptionally long string of flights (certainly for her), she and I finally arrived in Krabi and Railay Beach for an idyllic getaway before embarking into Nepal for her first and my second time amidst the Himalayas.
That said, here are my 10 favorite destinations from 2019:
10) Kuala Lumpur, Malaysia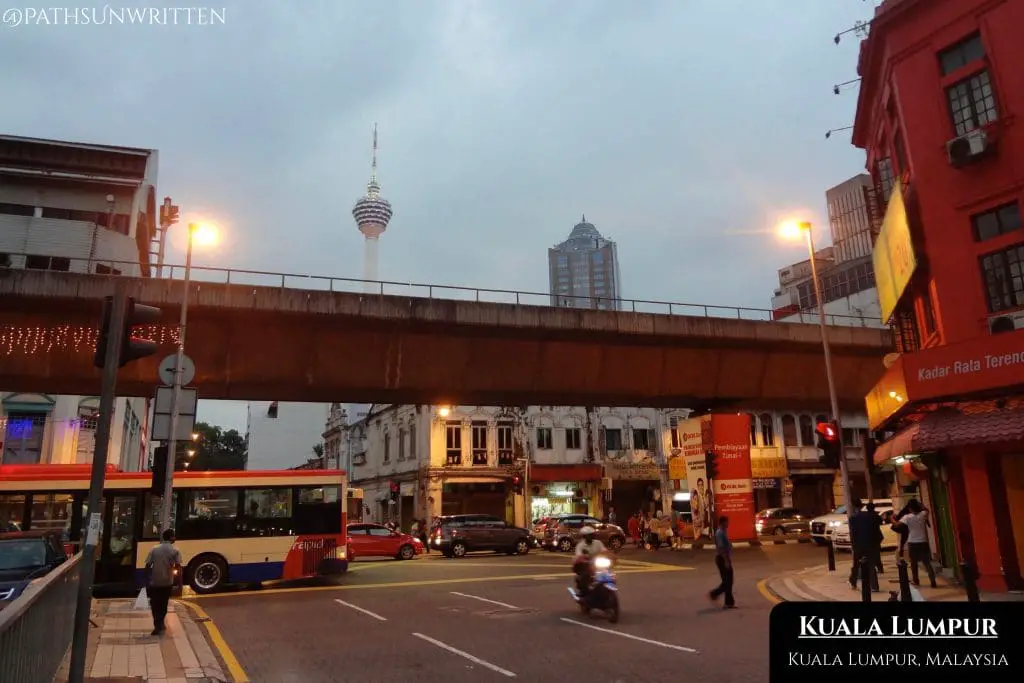 Kuala Lumpur was an unexpected stopover in April after the escalating situation following the Sri Lankan bombings finally prompted me to leave the country. With my onward tickets to Vietnam already purchased for a few days later, I had an extended layover in Malaysia's capital—a city I hadn't been to since my first trip out of Thailand in 2012.
This visit to KL didn't boast any momentous adventures or awe-inspiring sights, it was just a pleasant time in a nice city.
9) Buriram Province, Thailand
My first foray into Thailand's northeastern region (collectively known as Isaan) was in 2011, when I first arrived in the country. At that time, Thailand was experiencing record floods in the Chao Phraya River Valley, which postponed the class I had come to take. This provided me 3 weeks to explore the country, which I did rather blindly, bouncing about without any of the context I currently have. During this time, I managed a glimpse of my first Angkorian ruins at Prasat Phanom Rung.
This year, my third trip to Buriram was with the express purpose of tracking down and recording stray Khmer ruins, some of which I had seen on that first trip. Aside from the monumental ruins such as Phanom Rung and Muang Tam, dozens of lesser-known ruins dot the Isaan countryside. Sadly, many of these are still unmarked and lacking any active preservation. Hopefully, by sharing more information on these ruins, they can gain the attention they deserve.
8) Bang Bao, Thailand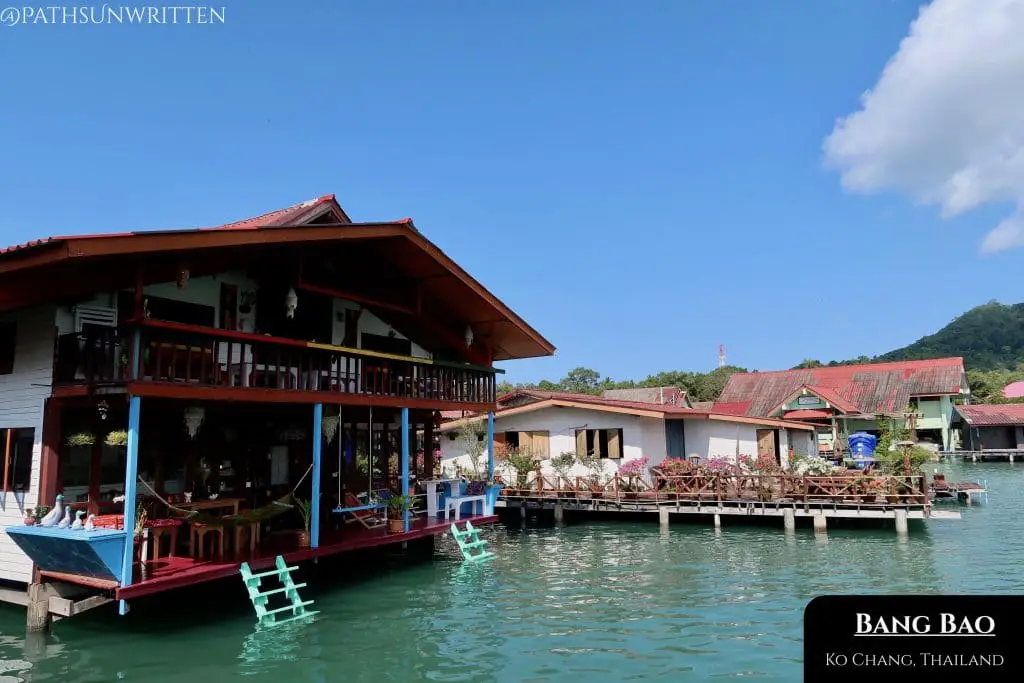 While Ko Chang has been an up-and-coming destination in Thailand for quite some time, it doesn't get the same crowds as islands such as Samui and Tao. This leaves several more remote areas on Ko Chang to explore, my favorite of which ended up being Bang Bao, a village built on docks at the southern tip of the island.
At Bang Bao, a single long pier extends out into the bay. This pier is lined with restaurants, guesthouses, and connections to water activities such as diving and kayaking. My favorite spot, however, was the El Greco Guesthouse, which sat atop a waterfront (watertop?) Greek restaurant. It had been years since I had had good Greek food, and I absolutely loved this small microcosm of a place.
7) Hội An, Vietnam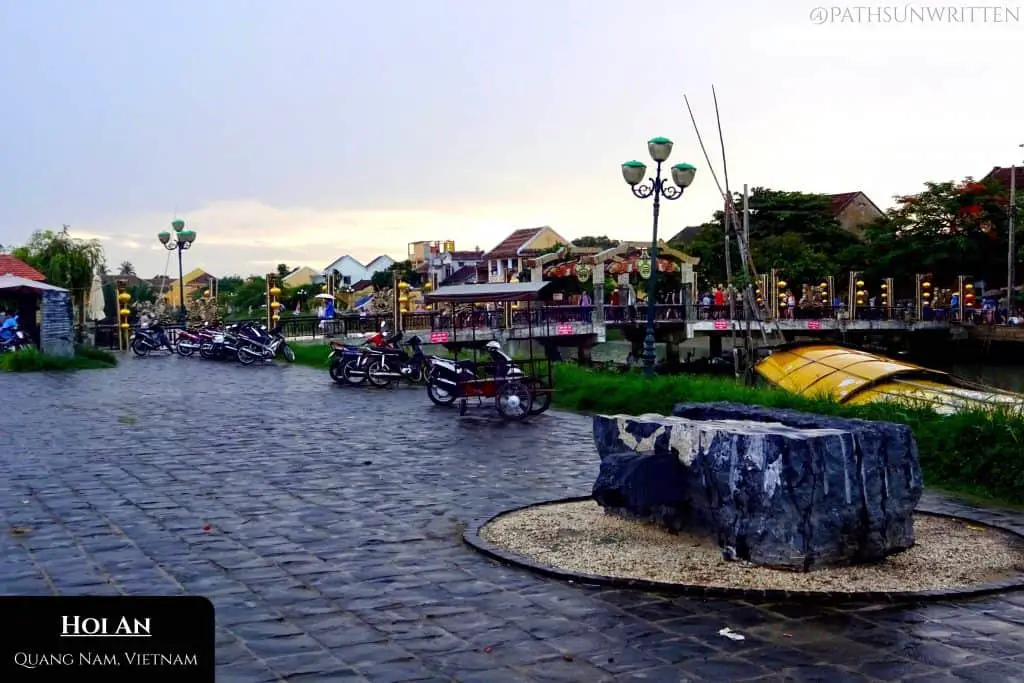 Hội An is a well-known tourist locale in central Vietnam, boasting unique historic architecture from its time as a trading port. I visited the town as a part of my first trip through Vietnam in 2014. However, along with nearby Danang, it is also increasingly becoming a destination for remote workers traveling in Vietnam. This time around, I was approaching Hội An from this angle and found it provided a great community, albeit I was only there for about a week.
The town impressed with its small digital nomad community, my hope of making up for missing out on Sri Lanka's beaches wasn't quite met by staying at Hội An's beaches, which are suffering from ongoing erosion issues. Many stretches of the beach are lined with sandbags to aid in the losing battle against further erosion.
6) Phimai, Thailand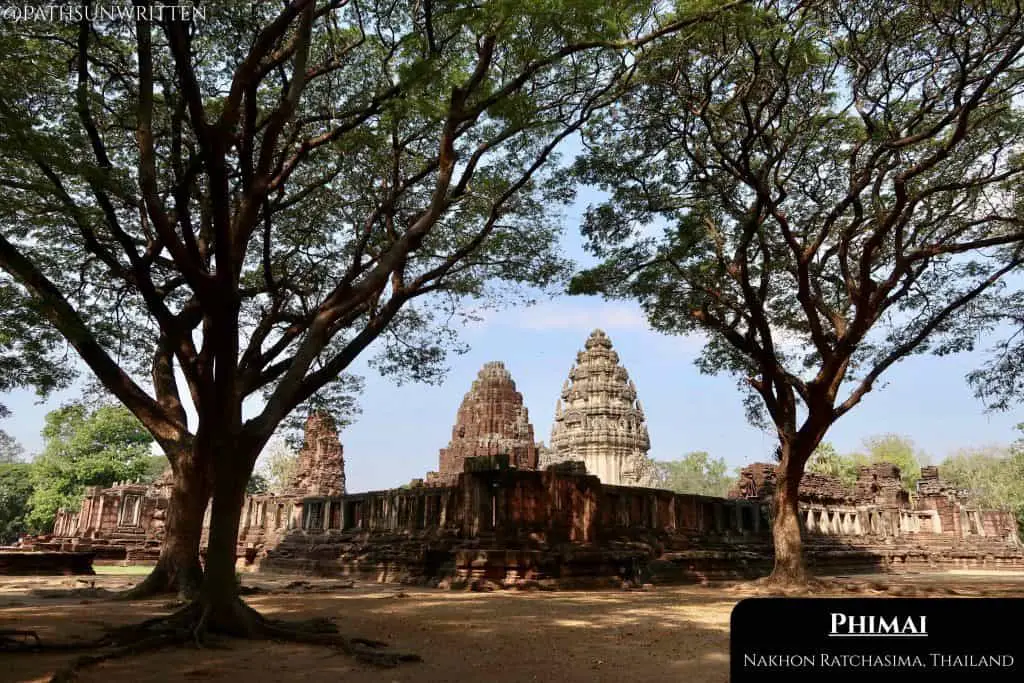 The Thai province of Nakhon Ratchasima has been an overlapping frontier for several cultures throughout the region's history. During the height of the Khmer Empire, the regional superpower built the walled city of Phimai (then called Vimayapura) as an important city and their frontier outpost. As the Empire faded and eventually succumbed to the rising power of the Thai Ayutthaya Kingdom, Phimai also faded from significance as Isaan once again became a backwater of loosely controlled cities, with the Thai city of Nakhon Ratchasima becoming the centerpoint of regional influence.
Restoration efforts in the 20th Century brought Phimai back to some prominence and now it is a sleepy tourist town boasting the largest Khmer ruins in Thailand. I ended up here twice during 2019, and while there is little to see or do outside of the historical locales, it is a pleasant place to spend a couple of days.
5) Huế, Vietnam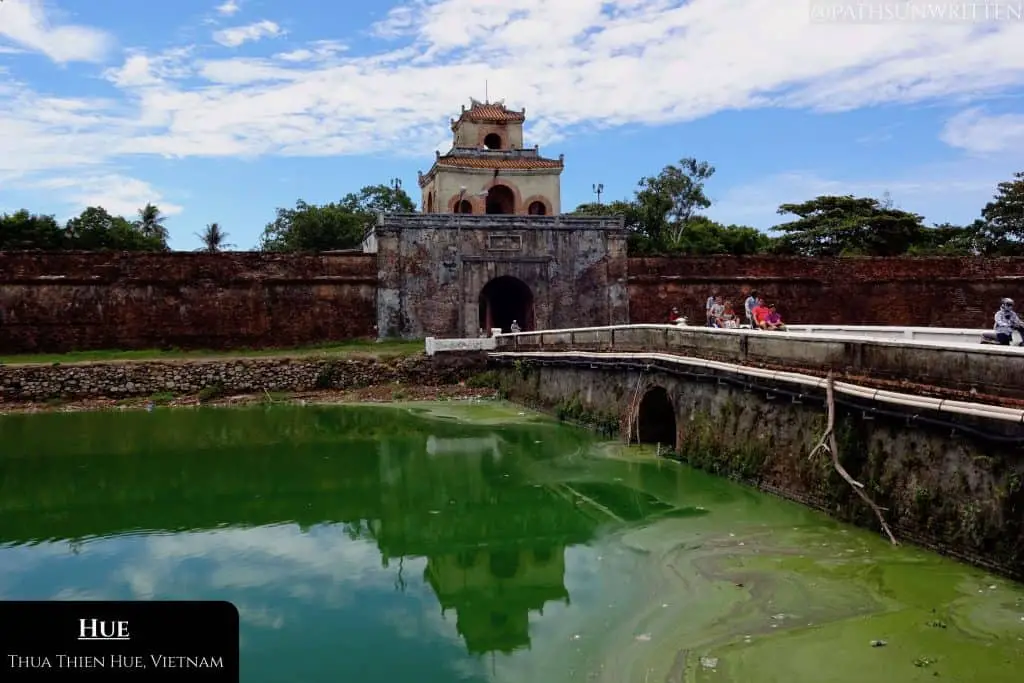 There are numerous angles from which to approach Vietnam's history. That said, Huế manages to encompass most of them. There are the remnants of two ancient Champa sites. The city was the final imperial capital of Vietnam under French rule, which made it home to the fortified Imperial City and emperors' tombs, which are now in ruins. The city also hosted a number of important battles during both the Vietnamese civil war and the American-Vietnam War.
When I returned to Huế this year, it was more to find the nearby ruined Cham towers, which there is hardly any information available (in English). I succeeded in finding one and additionally learned of another. Unfortunately, I didn't learn that there was indeed a second until after leaving the city.
4) Champasak Town, Laos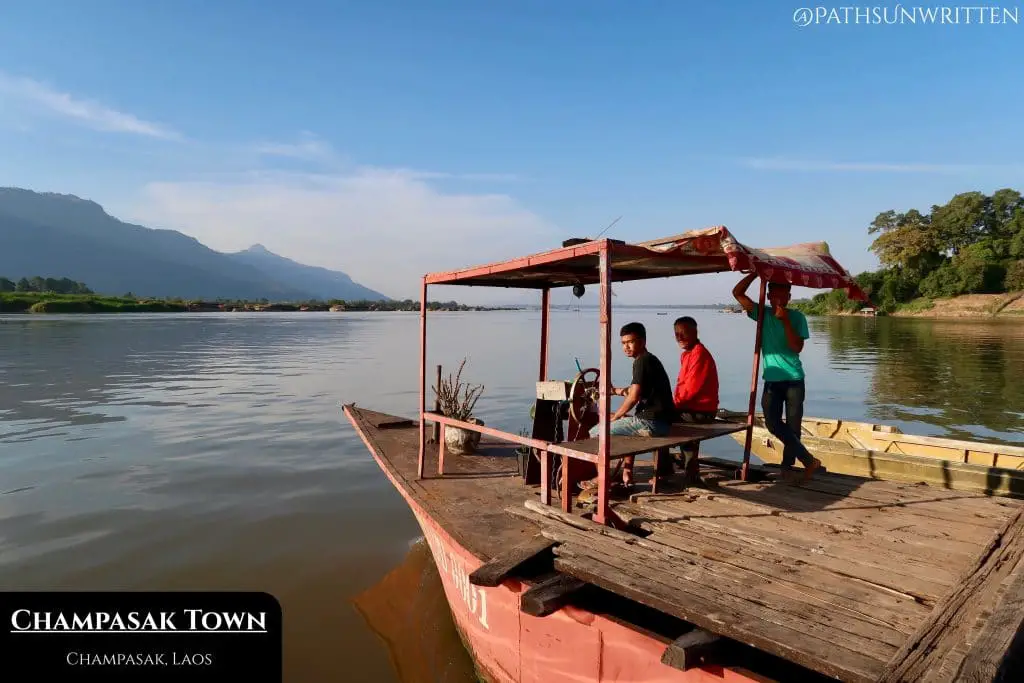 Champasak Province has long been my favorite part of Laos. Its capital, Pakse is a modest but pleasant town with travelers passing through from neighboring Cambodia, Thailand, and Vietnam in all directions. Farther out, it is home to the 4000 Islands (Si Phan Don), the Bolaven Plateau, and the historic Champasak Town, whose history goes back well over a millennium.
My visit this year was based in this historic town along the west bank of the Mekong River. During my first visit in 2013, the historic town was mostly torn apart with a rough road and collapsed bridge. This time around, the town was bypassed by a new road to the Vat Phou archaeology site, leaving the double-lane Champasak Town riverside quiet, atmospheric, and mostly untouched.
3) Railay Beach, Thailand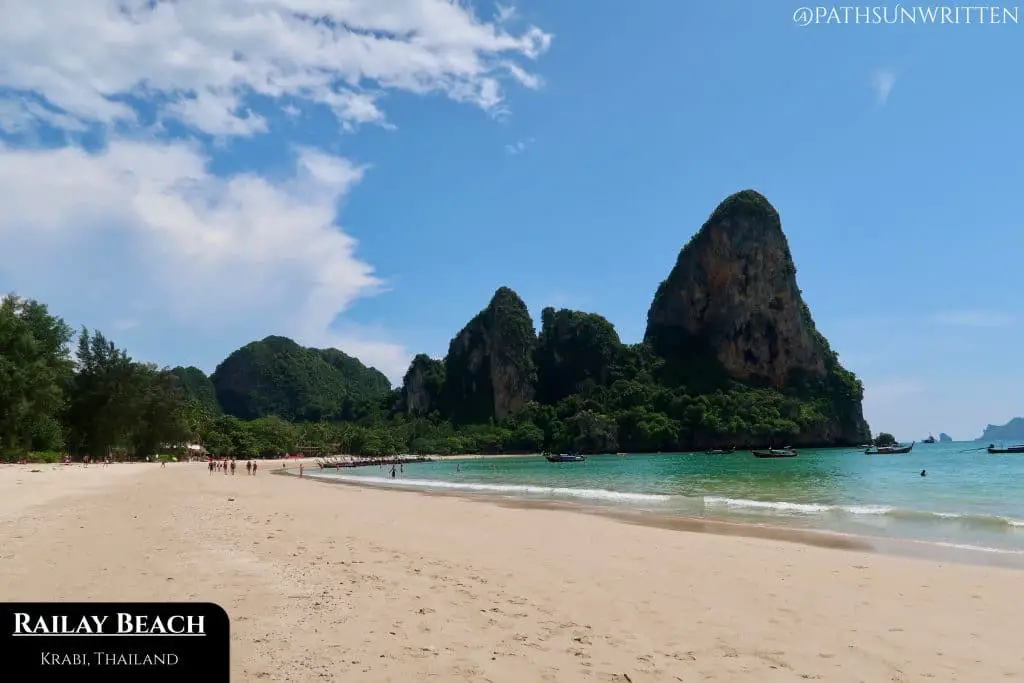 Beach destinations have never been a high priority for me, however, Railay remains one of my favorites in Thailand. While not an island, Railay has all their advantages without the extended travel time needed to get to Thai islands. Railay is actually a peninsula cut off from the rest of the mainland by several sheer cliffs, giving it proximity to the mainland. Instead, a quick 15-minute boat ride from Krabi will place you on an isolated and spectacular beach resort.
When my sister visited Thailand in October, this easy access meant we didn't need to waste the better part of two days just traveling to and from one of the islands. We stayed at Railay West, the more scenic of the two sides. Each beach is connected by a small pathway through the cliffs, making a little community within the Railay area. With the option to embark on further day trips or just lounge by the pool or ocean, I recommend it to anyone seeking an easy, yet beautiful Thailand beach.
2) Cultural Triangle, Sri Lanka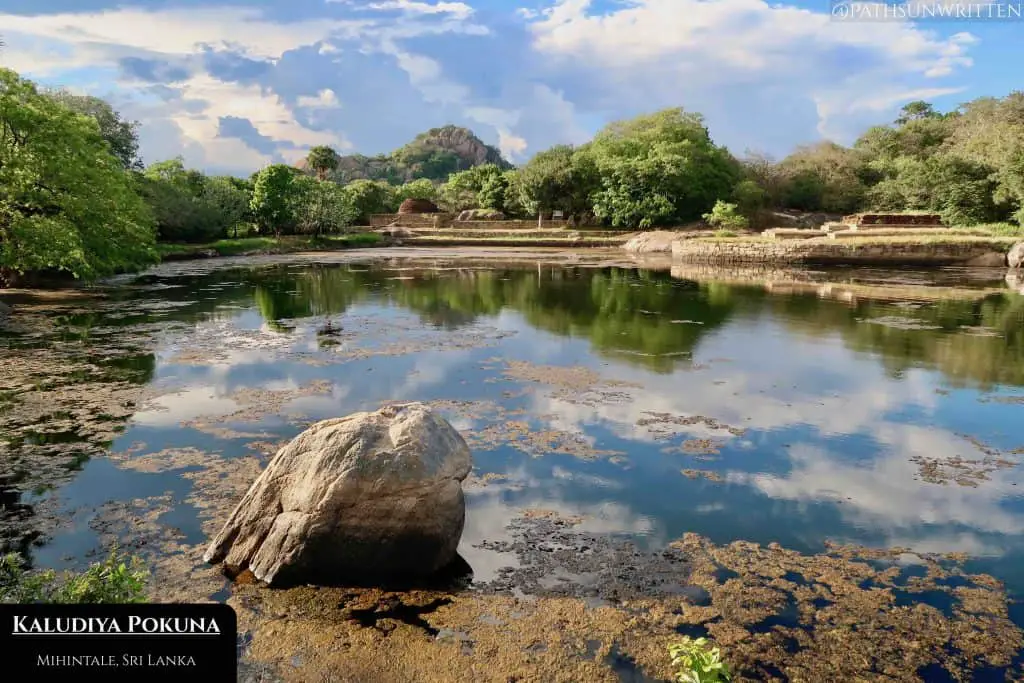 The Cultural Triangle is the name given to an area in the central mountains of Sri Lanka that houses several of the island nations (many) historical capitals. These include the ancient Anuradhapura, Polonnaruwa, Dambulla, and Kandy. It also encompasses the legendary rock fortress of Sigiriya.
Of all the archaeological destinations in Sri Lanka, none have the infamy of Sigiriya. The ancient fortress city is featured in tourist literature and even posters at the country's single international airport. Upon arriving, the massive Lion Rock dominates the area and the nearby tourist neighborhood. Other than the archaeological site, there is not much more to entice any visitor to the area. However, for any history enthusiast, the city of Sigirya, and the entirety of the Cultural Triangle has the potential for weeks of exploration.
1) Kathmandu, Nepal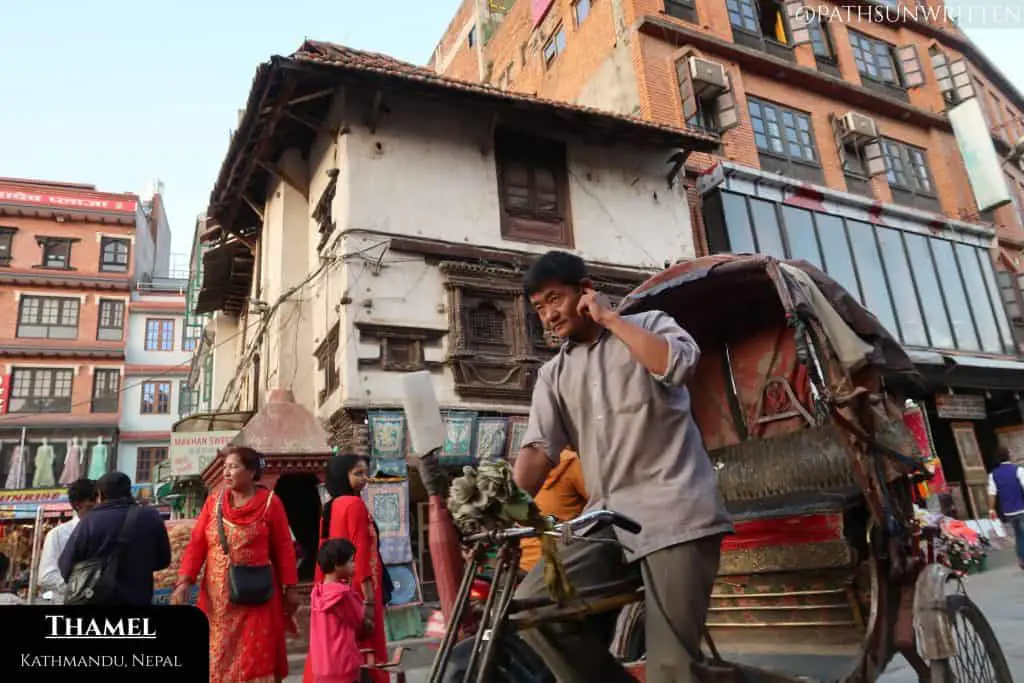 Nepal has been topping my list of desired destinations since I read some of the first travelogues in high school. After several almost-visits, I finally made it there in 2019 along with my sister to attend one of her old friend's wedding. Despite a headache-inducing immigration process at the airport, once we got into the country, the city of Kathmandu met many of my expectations.
Kathmandu was, however, the only spot I managed to see on this trip. There is much more left of Nepal left to see. However, given the inability to exchange Nepal rupees outside fo the country, I do have some incentive to return and make use of the unexpectedly large sum I had leftover from this short trip.
There is a lot of new information I hope to share from this new year of destinations (and plenty of past ones too), so please let me know what ones interest you most! Have you had any good or bad experiences in any of these places? What was your top destination for 2019?

Leave a comment and let's discuss!