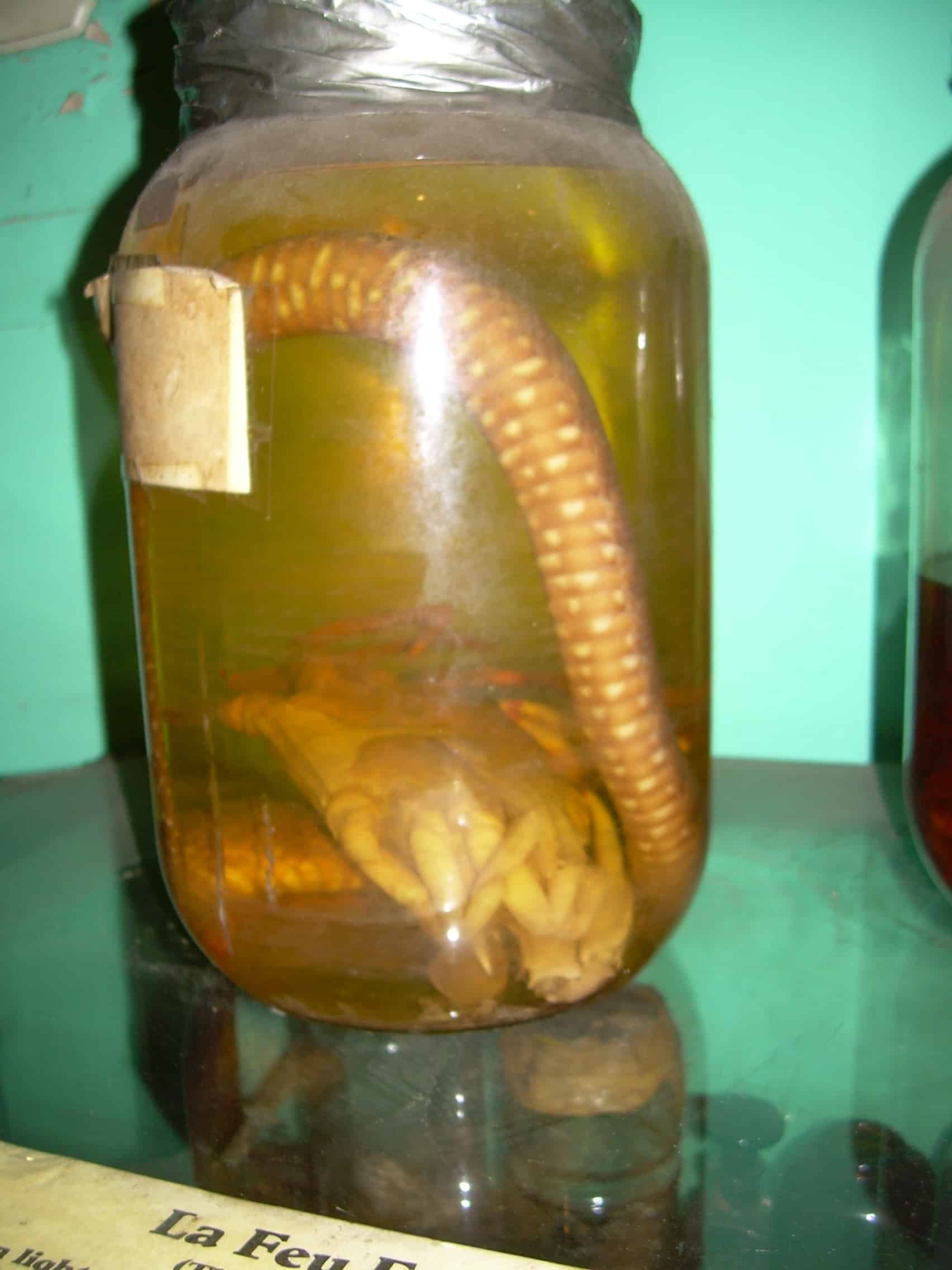 Glass, while a fantastic décor in many cases, usually serves a much more practical purpose.  Though, whether practical or not in this case may be debatable.
A few days after arriving in New Orleans, I was in the French Quarter along with Joachim and Simon, the two Germans I had met my first day.  On a word of mouth recommendation, we had gone to the Voodoo Museum.  This outpost of what is supposed to be traditional New Orleans voodoo is filled with random exhibits, which are interesting, but overall only for show.
Tapestries, fake human skulls, and interesting carvings are joined by things like what is in this picture:  weird things preserved in formaldehyde jars.  We had a good look around and got a few explanations from the owner, John T. Both, who is a Voodoo priest.
Our trip to the Voodoo Museum concluded with John giving me his snake to hold for a couple minutes and then handing over his business card, in case we might need a psychic reading or a spell of some sort cast.