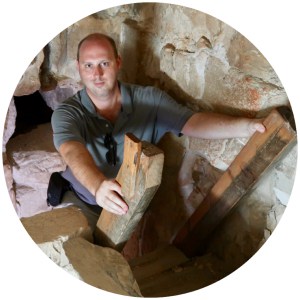 About Benjamin Williams
Hi all, my name is Ben. I'm a native Michigander with a passion for human culture and new places, and more than that, new experiences. I have degrees in archaeology and writing, pursuing a career in the latter. However, I never quite lost that passion for archaeological theory.
For the past 10 years, I've been living and travelling through Asia, North America, and Europe, documenting ancient sites and the peoples who built them, and then adapting them into practical archaeological travel information at PathsUnwritten.com.
Some travel highlights (good and bad) include:
Sailed through the Bermuda Triangle on a fishing trawler luxury ship
Visited ruins of 3 of the 4 oldest civilizations in the world
Lost my passport in the Korean DMZ
Attended a traditional Nepali wedding
Crawled through ancient tunnels in the fortress city of Mycenae I later found out were the sewers
Worked an office job in Central China
Detained by Chinese police for unknowingly travelling to a town off-limits to foreigners
Off-roaded in the Mongolian Steppe looking for a ruined fortress
Caught pneumonia on the Tibetan Plateau
Worked at a bar in Bangkok
Unintentionally hitchhiked through Qinghai and Shaanxi Provinces
Explored never-before-published ancient rock-cut structures in China
Find more of Paths Unwritten:
Twitter: @PathsUnwritten
Instagram: @PathsUnwritten
Facebook: @PathsUnwritten
Work from Benjamin and Paths Unwritten has been featured at: