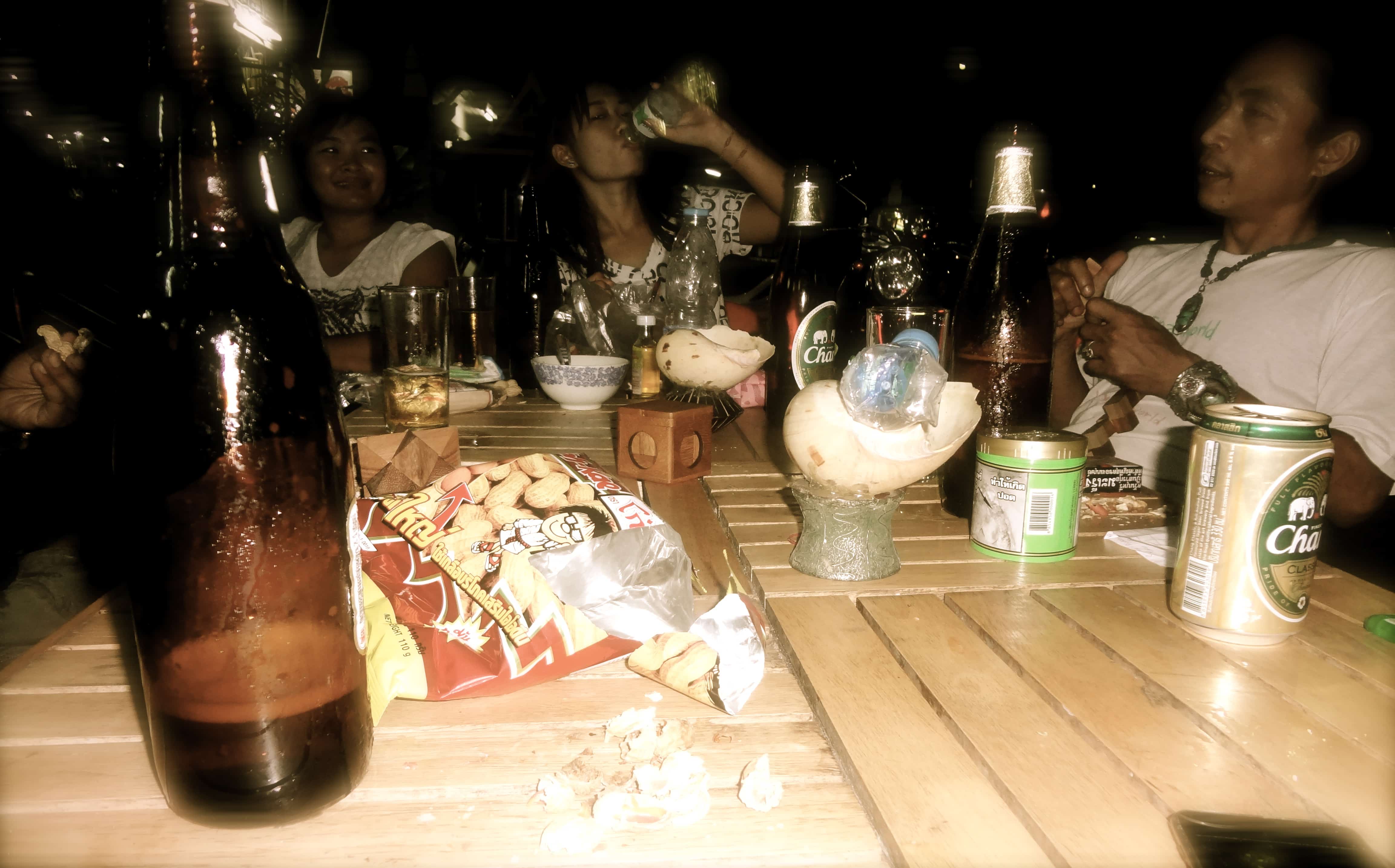 This is not a country for beer drinkers. Most places around the country, discounting foreign-run/oriented establishments, only have a selection ranging of 7 or so kinds of beer, if that.
There are the Thai national beers; Leo, Singha, and Chang. Chang seems to be the national favorite, as it is both the strongest (6.4% officially) and the cheapest. Although, rumors still circulate that one of the preservative ingredients is formaldehyde.  From further reading I've done, those rumors seem to have been around since the Vietnam War era when American soldiers were drinking unrefrigerated beer.
As far as imports go, there aren't many in regular places. Beer Lao, from Laos has a name for itself here, but is harder to find in the south and near Bangkok.  Tiger from Singapore also has a significant presence in Thailand.
Heineken and San Miguel are the only 2 big name imports that you will find throughout the country. Occasionally Corona will pop up, but not too often. Heineken is considered the classy beer of the country, much like Johnny Walker is to whiskey here.
The tragedy for beer drinkers is that all of these are, for the most part, pilsners. This should be not issue for those Americans that subsist on PBR, Bud, or Miller Lite.
However for those of us who love our IPAs, they are nonexistent here. Wheat beers are not here. Ambers, blondes, even the fruity ones, not here.
Occasionally, you'll come across a stout in a non-European bar, but that is very rarely.
So beer drinkers, beware and prepare for Thailand.