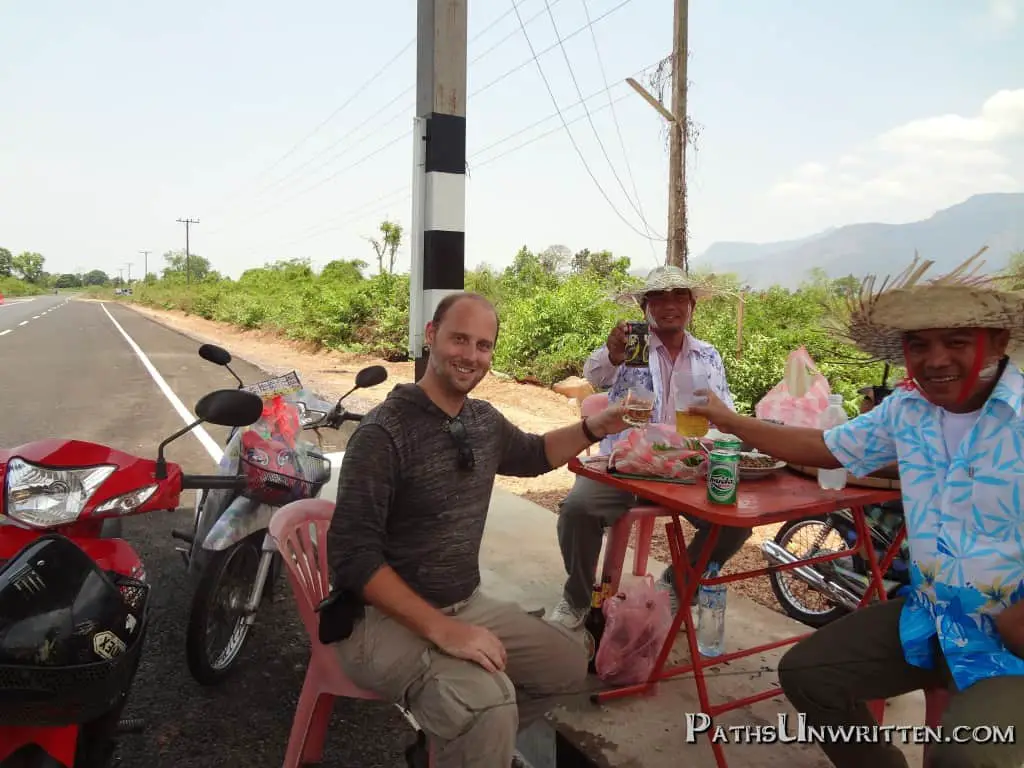 Out on the open road again, this time in the southern limits of Laos, I was driving away from the insanity of the New Year water festival, Songkran or Pii Mai Lao, that would be ensuing in Pakse.
About forty kilometers downstream on the Mekong River is town of Champasak, former capital of one of the Lao Kingdoms, though you would never know by seeing the town today. The road to Champasak was a desolate one. Being the dry season, all small streams and tributaries to the Mekong were bone dry sand beds.
Just before entering the town of Champasak, there is a checkpoint where I was stopped the those manning the stand. Waving me to the side of the road in their Hawaiian shirts and straw hats, tokens of the water festival, they had pulled me over simply to ask me to join them for, of all things, a Vietnamese beer.
We spent the next twenty minutes having a rough conversation in a mix of my horrid Thai, their limited English, and a lot of laughing and gestures. Occasionally, one of the checkpoint employees would be forced to go to their stand to collect the toll from a passerby. This would sometimes result in an exchange of watergun fire in celebration of their cultural New Year.