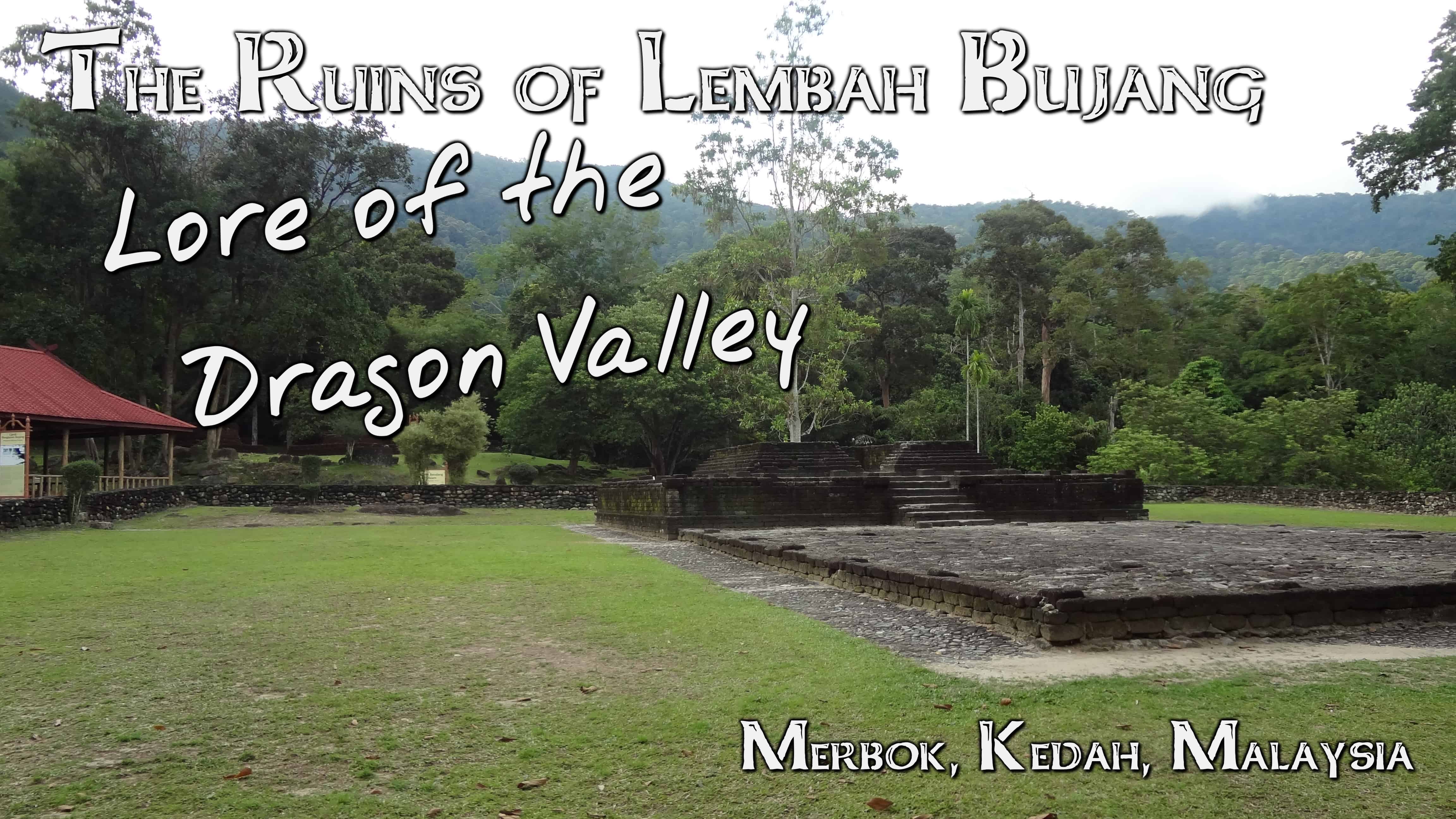 <
p style="text-align: center;">"undoubted relics of a Hindoo colony,
with ruins of temples . . . mutilated images . . ."
– James Low

Less than an hour in Malaysia and I was left on the side of the major highway that runs along the northwestern coast. It only took a little convincing. Without that bit of indulgence on the driver's part, I would have ridden right past the ruins of Lembah Bujang.
In northern Malaysia, just south of what is now the Thailand border, was an ancient civilization at least 2000 years old. It is called Lembah Bujang by Malaysian archaeologists and translates as "Dragon Valley". This lost city was discovered by British Captain James Low and expanded upon using a combination of archaeology, Chinese writings of a Red Earth Kingdom, and local legends.
2000 years ago, there were many city-states through the Strait of Malacca. Ships from India and China traded with each other and their cultures spread into the areas that are now Malaysia and Indonesia. Many of these Indian and Chinese cultures continued to thrive and grow in the area and are still there today.
Lembah Bujang, however, was not a single lost city, but an entire Hindu and Buddhist kingdom. Their main religious structures were covered brick platform temples and tombs. These were called candis. They made many stone carvings and writings, which have been found by archaeologists all over the Kedah province. Mentions of the civilization showed up in writings and legends as far away as China and India, with possible mention by Ptolemy of Alexandria.
Today, Lembah Bujang is where many Malaysian university students do archaeology studies. There are many ongoing digs and excavations of new sites. The best-preserved site is near Sungai Petani and has many remaining candis. It is also home to the Lembah Bujang National Museum. This museum showcases many of the artifacts and statues found all over this part of Malaysia.
Lembah Bujang is a curious lost city in that, in a way, it is still lost. Despite being among the oldest monumental sites in all of Southeast Asia, it is rarely known. The tours books do not mention it, very few signed pointed the way, and the Malaysian government does not seem interested in promoting it. It took quite a bit of digging on my part to find out where exactly it was and how I could get to it.
This was where I was going. However, first came the fun part: getting there. The most difficult part of getting close was out of the way. But I was still in Sungai Petani, a good distance from the archaeological sites. So, leaving the highway exit with my backpack, I headed into the town.
Surprisingly, not a lot was open. I walked into a fancy-looking hotel hoping, in my complete lack of knowledge of the area, that someone there would be able to point me to a way to get there in English. However, as I was walking in, a more daunting reality dawned: I had no Malaysian currency on me.
So, yes, the hotel receptionist spoke some English; a comparable level to what I was used to from Thais. No, they did not exchange currency. However, they called a taxi to take me to both a currency exchange and to the ruins I was there for. So, sitting down, awkwardly conspicuous in my jeans and light black hoodie with sleeves rolled up, I experienced my first earthquake.
The chair shook a small bit, prompting me to think that is was just something like the furnace or boiler just malfunctioning beneath me. It wasn't until I later got to Penang that I would hear the actual news and get the worried emails that an earthquake occurred and a tsunami might be headed my way.
Meanwhile, the taxi showed within 10 minutes and I threw my bag into the trunk. The driver ended up being a very enthusiastic conversationalist. While his English wasn't fantastic, he was eager to try it out with me. He was very interested in what I was doing on this trip, and amazed I was so far from home at my age. He then transitioned to his daughter, a few years younger than me, whom he was exceptionally proud of as being the first in his family to attend a university.
After a quick stop at a currency exchange where I never would have expected one, we were off to Lembah Bujang. This involved an involving driving through a busy town, some oddly-named shopping centres, and even a Catholic school. The highlight of the drive was when we crossed a bridge over the Merbok River, giving me a great view of the area.
From there, it was another 10 minutes to the Muzium Arkeologi Lembah Bujang, as it was highlighted in lustrous silver lettering. Despite my driver's worries that we would be too late for the park, which he thought closed at 16:00 (right when we got there) it was open until 17:00, giving me over a hour to scope out the grounds.
Unfortunately, the museum was closed when we arrived, though I had free reign of the rest of the grounds. Beside the museum stood displays of several stone workings of the area's ancient culture. Many of them seemed either fragmented or incomplete, though I suspect the better ones were located inside the museum.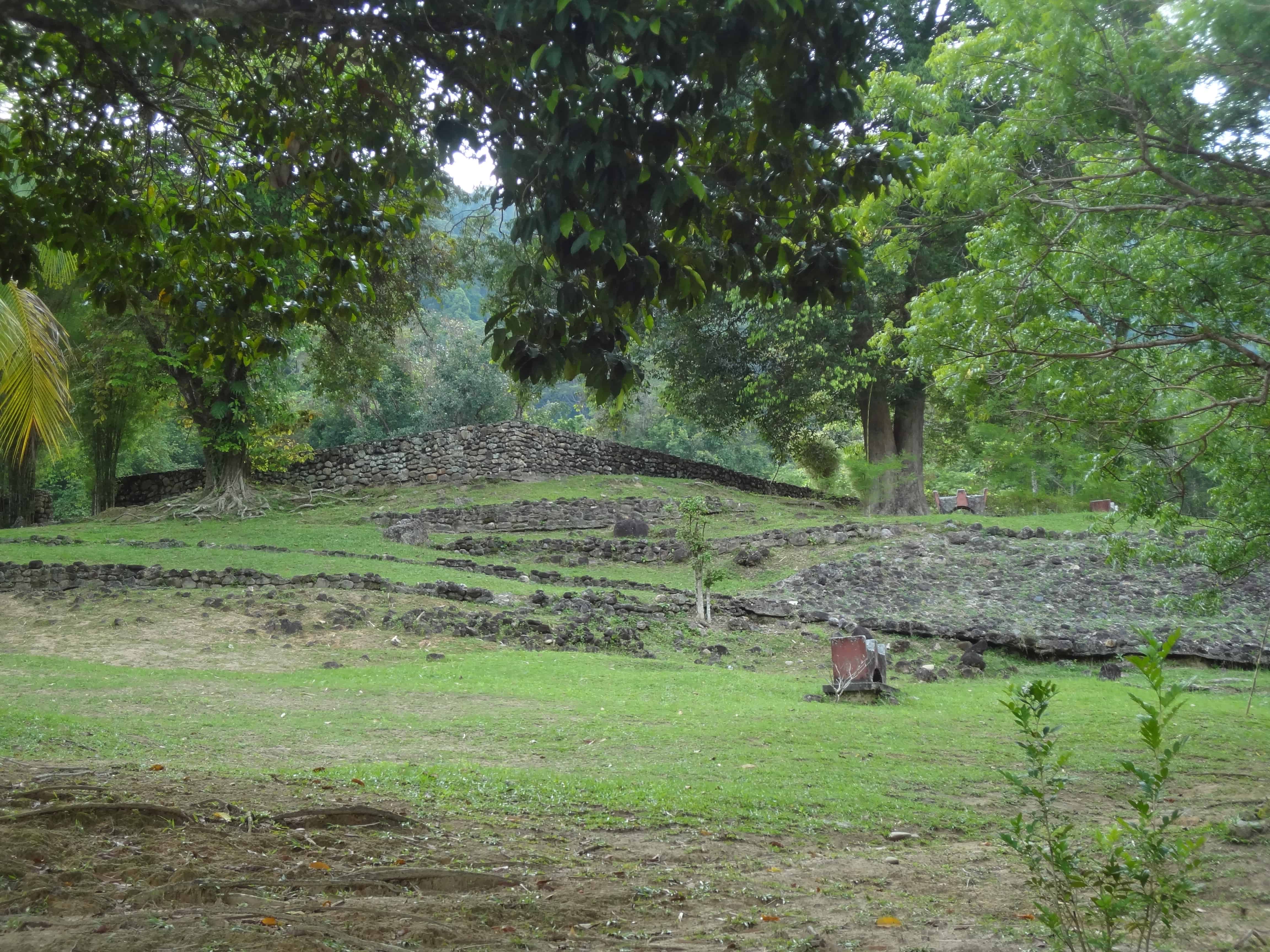 Many candis dotted the cleared hillscape overshadowed in the greened horizon by faded mountains. Be under no false impression if you come here looking for grandiose ruins akin to the Angkor ruins further north, which date 1000 years later; these ruins are fascinating, but are not the monumental constructions of the Angkorian cousins.
The candis of Lembah Bujang today resemble stone and brick platforms, sometimes with a brief walkway leading up to them. Reconstructed, they appear as single- level pagodas, almost akin to a squared stone gazebo. However, the wooden roofs, which once crowned these structures, rotted away long ago.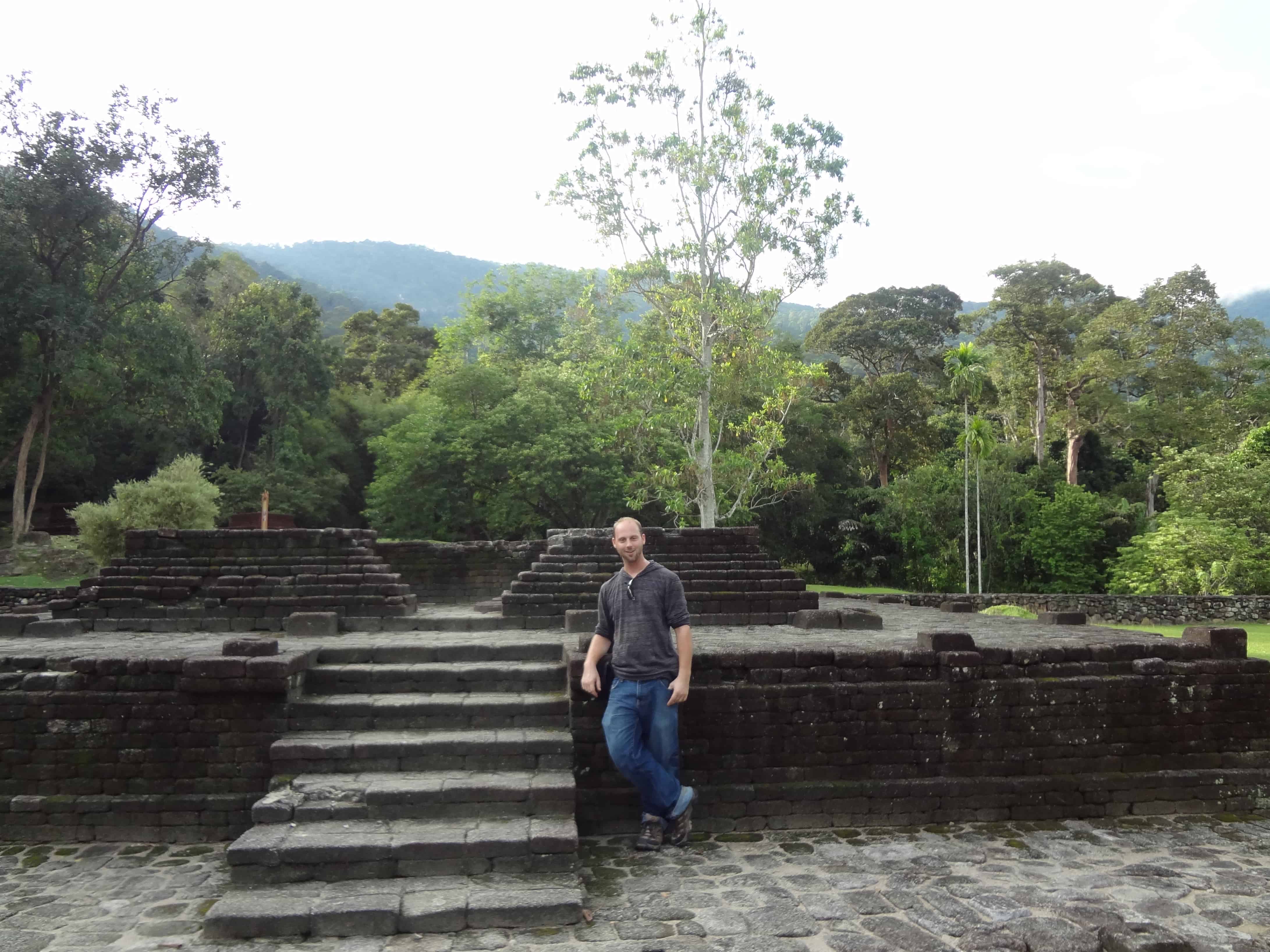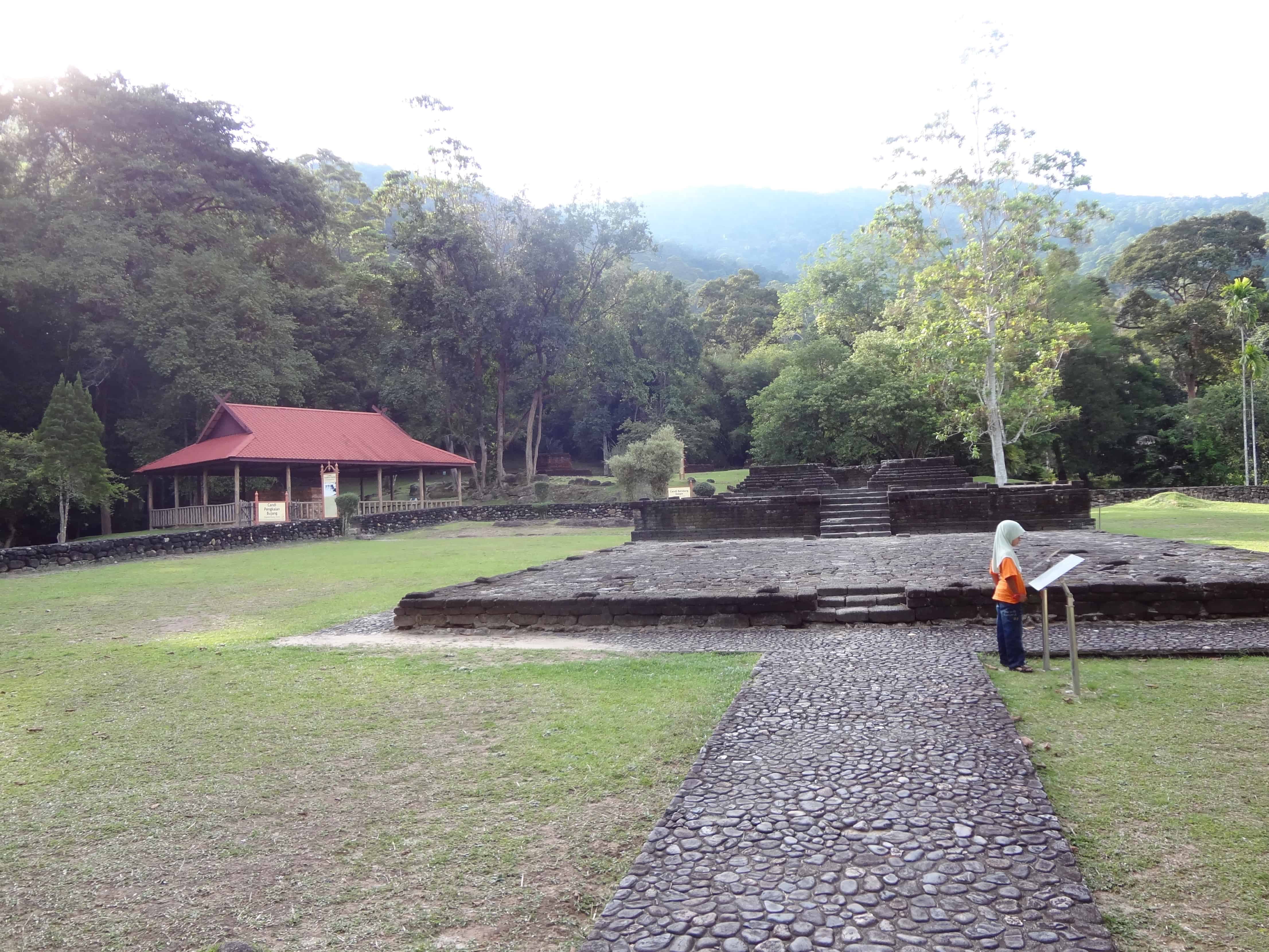 It was curious that some candis were covered while others were not. The most prominent, Candi Bukit Batu Pahat, sat at the highest point of the cleared ground. Around it was a small stone wall about 10 meters away from the main structure. Again, as with many partially reconstructed sites, it was hard to tell if this wall was part of the original construction or something added recently.
Other candis were built up higher than Candi Bukit Batu Pahat. Some looked as if they were meant to be entered while others were built up all the way around with a small, cleared section in the middle. I have read that some candis were used as tombs as well as stupas. Perhaps this hollowed design might have been a tomb-candi.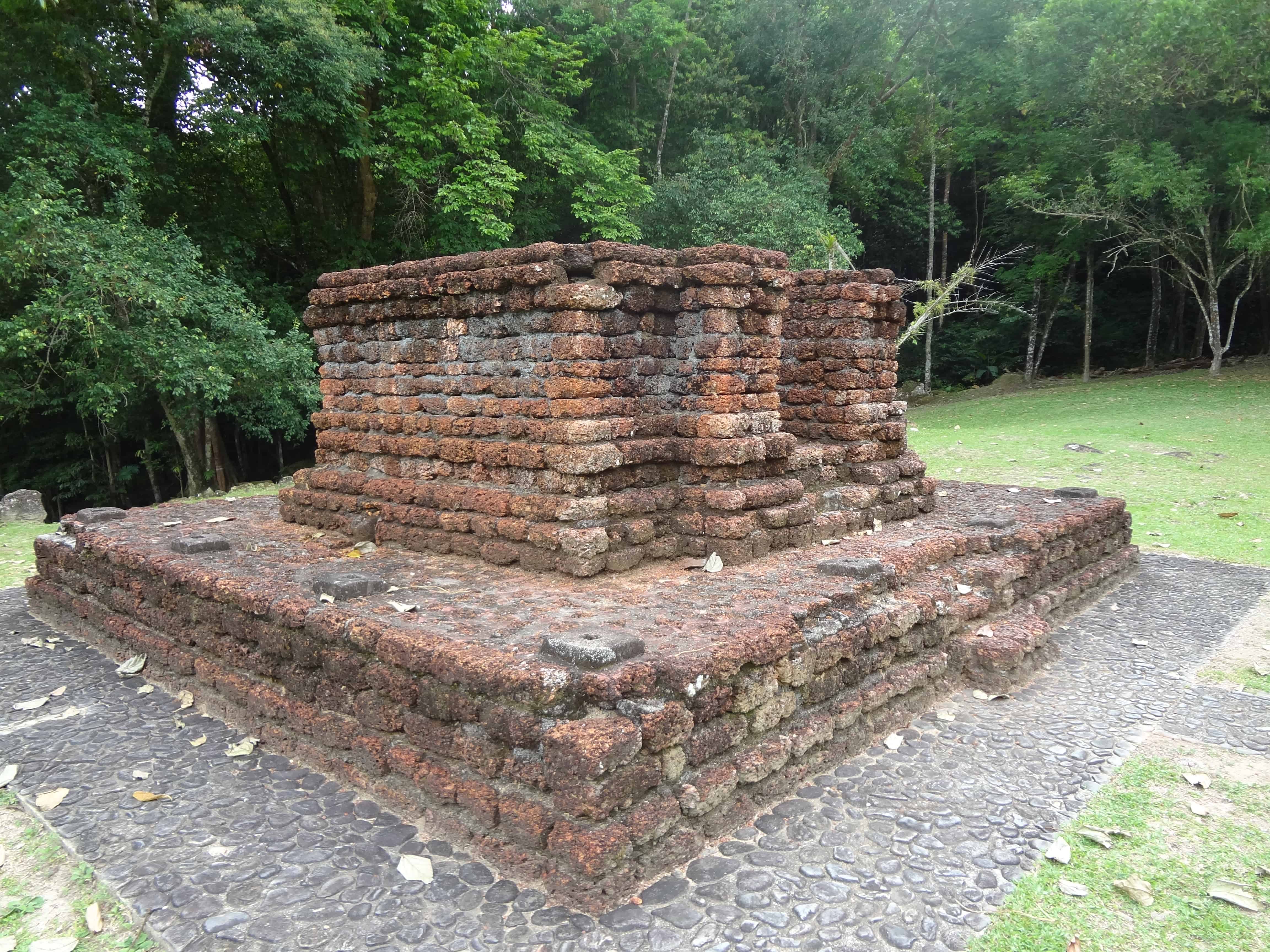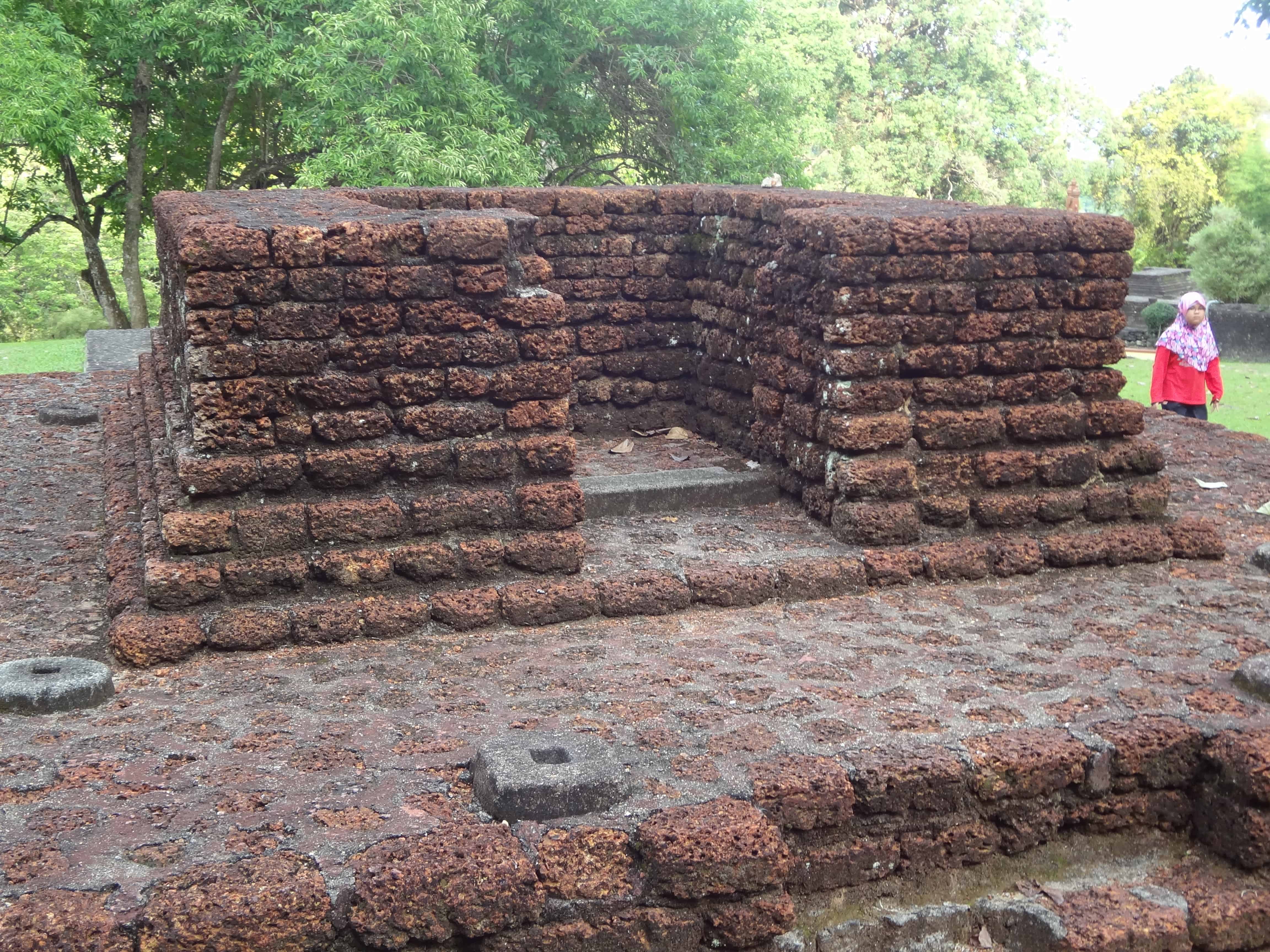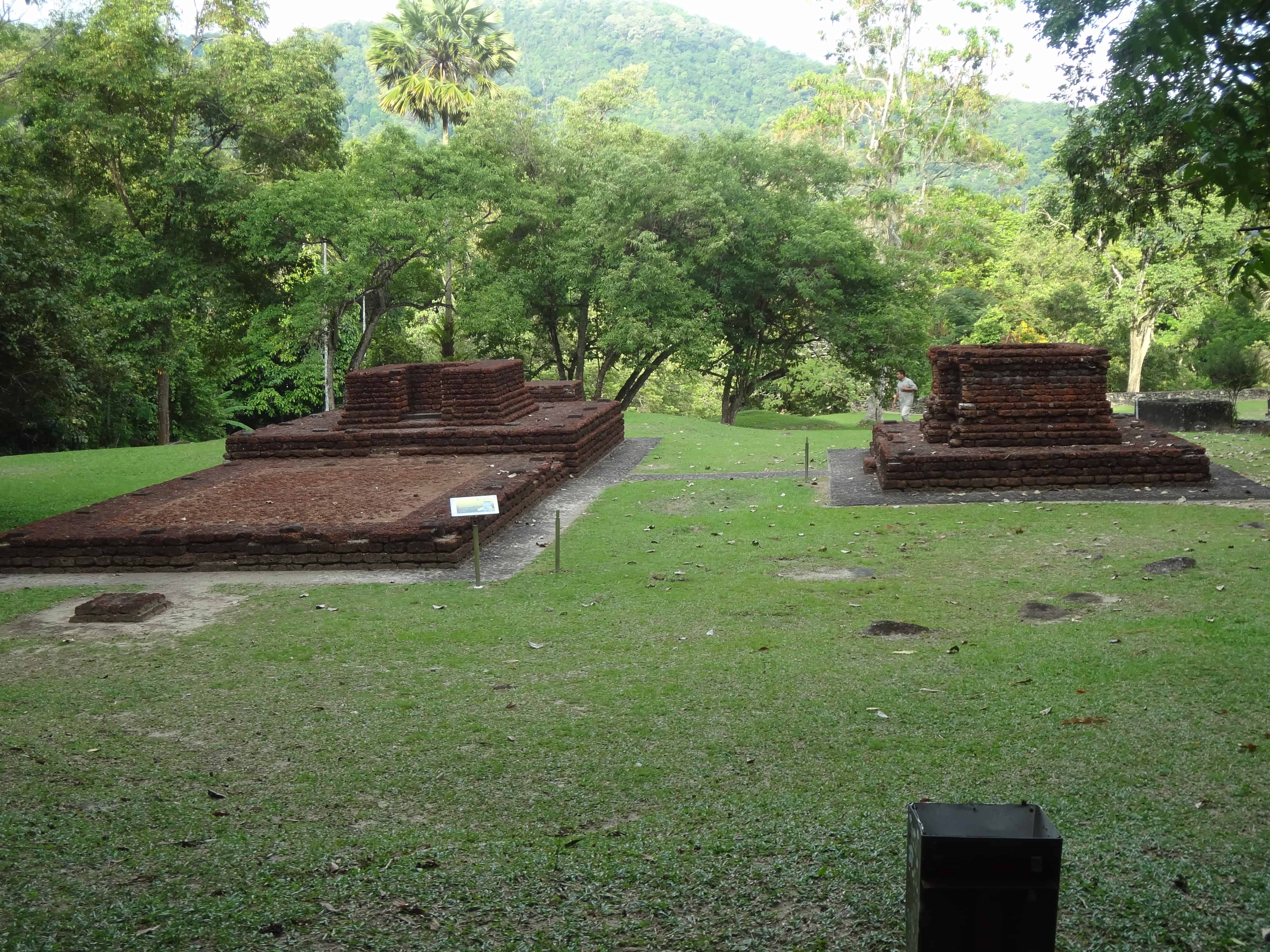 Toward the back of the park was an open gate leading to a path through the uncleared woods. I followed it a few hundred meters back hoping to find some lesser-seen relic or candi. Instead I found someone's raised wooden shelter. A man and whom I assume was his son did not notice me as I walked by and turned around.
Many Malaysians were still walking  the ruins as I came back through the gate. Along the eastern edge runs a stream that falls over a gradual rocky outcropping. This made a nice photo op which some of the younger Malaysians and I exchanged turns snapping each other.
All this while, my driver was waiting for me in the parking lot. Once I had taken one last loop through the candis, taking photos of any angle I thought I had missed, I was back in his cab and we were headed always from the Dragon Valley toward the Pearl of the Orient: Georgetown, Penang.