During Paths Unwritten's history, I've stated several times that archaeological sites and my interest in them are a large part of why I continue traveling. During 2018, I had the pleasure of visiting archaeology sites in 9 different countries, five of which were brand new. Not only were these some of the most spectacular historic sites in the world, they were by far the oldest ruins I have ever seen.
10) Bhangarh | Rajasthan, India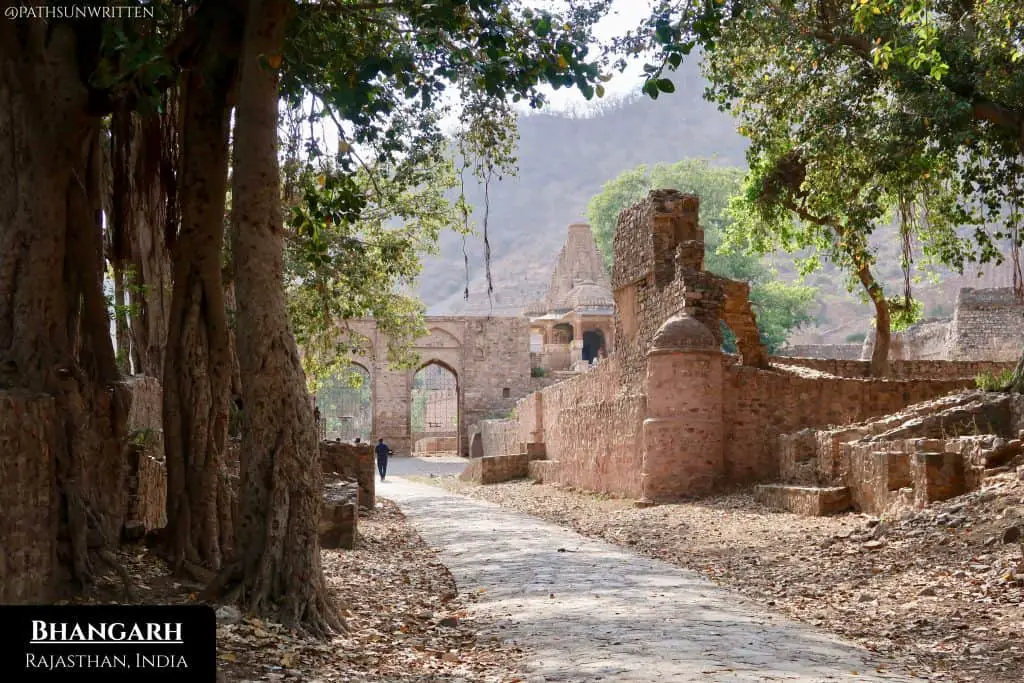 Touted and officially held by the government as the "Most Haunted Place in India", it is illegal to be in the vicinity of Bhangarh in the evening hours. The town's history goes back about 400 years, when it was constructed along with a cliffside fort dominating the settlement. The town was abruptly and entirely abandoned shortly after, never to be resettled. This has left it in a remarkable state of preservation to this day.
The modern town of Bhangarh is 2 km away connected only by an otherwise deserted dirt road. Entering the main gate, you are immediately surrounded by a number of preserved temples, monkeys, and a main road heading into the town. Despite the legends of ghosts, the ornate temples, and even the looming fort, the main road is the most interesting part of the town. Here, you can see streetside shops, homes and even the historic versions of havelis which have been all been left to the elements.
9) Ellora Caves | Maharashtra, India
Ellora Caves are something often cited by pseudo-historians as evidence of everything ranging from ancient aliens, Atlantis, ancient machining knowledge, and on and on, etc. This is usually solely centered on Kailasa Cave — one and only one of the 34 caves — all the other caves be damned! This is, of course, sarcasm, since all other caves share not only a similar style, context, and method to Kailasa, but to the countless other similar cave temples located around Maharashtra and the entirety of India itself.
Ellora Caves are made up of a combination of Hindu, Buddhist, and Jain rock-carved caves. They are an amazing sight to behold and the intricacies with which they are carved with is among the most impressive of the handful of caves I saw in India. Of the ever-increasing amount of rock-carved temples I learn of in India, Ellora Caves, along with Ajanta Caves remain a highly touristic spot, but a pleasure to visit.
8) Cham Towers of Quy Nhon | Binh Dinh, Vietnam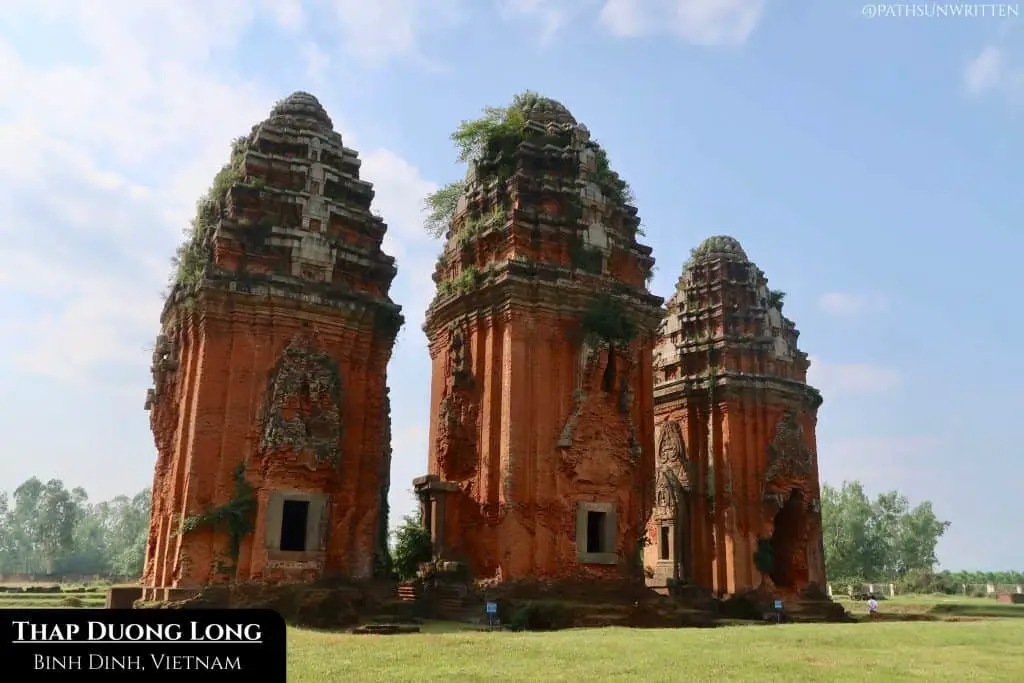 The Champa polities are one of those civilizations I had the privilege of knowing nothing about until I stumbled upon their ruins by chance during my first trip through Vietnam. They were one of the first monumental cultures in all of Southeast Asia, predating even the Khmer Empire. Although the highest concentration of Champa ruins are located near the popular tourist town of Hoi An, other more impressive ones surround the harbor city of Quy Nhon, known to the Chams as Vijaya.
The ancient Champa civilization built iconic towers throughout central and southern Vietnam and their architecture is highly reminiscent of Angkorian prang temples. Despite this clear comparison, very little information is actually out there about the Cham towers (something I hope to add something to with some new articles). Of the 20 or so Cham tower sites, about 7 of them surround Quy Nhon. The most impressive of these are Tháp Bánh Ít, Tháp Dương Long, and the twin towers of Tháp Đôi, located in the city of Quy Nhon itself.
7) Ancient Asuka | Nara, Japan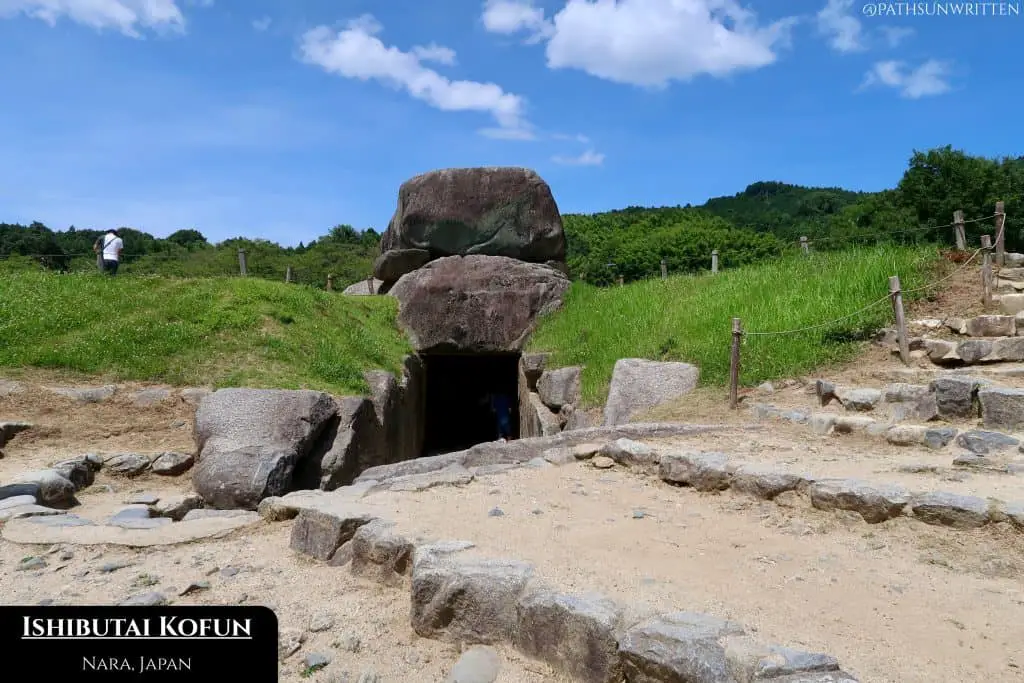 Asuka is an area of Japan that gains attention for all the wrong reasons. It is a historical center of Japanese culture, going back more than 2000 years. Among the oldest traces of Japanese culture there are megalithic carvings and tombs dating from what is known as the Kofun Period. During the subsequent Asuka Period, massive reformations of Japanese culture began to appear, evolving into the first traces of what we think of as Japanese culture today.
This period gives the countryside surrounding Asuka its atmospheric appeal with traditional Buddhist villages and temples which have been preserved in their original states for centuries. Interspersed among them are these megalithic constructions, which are the source of the area's press that weeds itself into the realm of Ancient Aliens, who apparently are the source of any massively cut stone on Earth according to these pseudohistorians. Putting such claims aside, Asuka provides the pleasantest of places to simply bicycle though to visit the ruined castles, idyllic villages, and millennia-old carvings & tombs.
6) Dholavira | Gujurat, India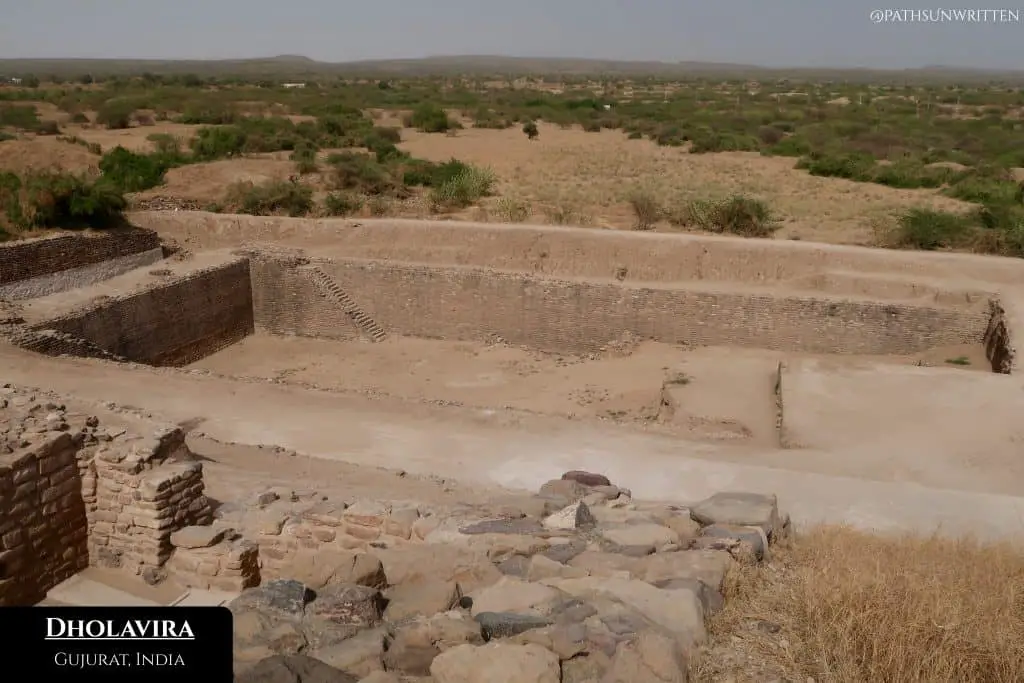 The Indus Valley, or Harappan, culture is considered one of the four oldest civilizations that sprung up along Old World river valleys. Of these four, Harappans are the least understood. Archaeologists don't know their ethnicity, their language, or anything about their religion. However, the cities they built do indicate a highly organized society spanning throughout what is today Pakistan and western India.
While the most famous of the Harappan cities are located in Pakistan, there are a number of notable examples in the more stable and easily accessible India. Lothal is perhaps the most famous of these, with its fame stemming from the oldest known shipping dock in the world. Meanwhile, the nearby Dholavira is tragically overlooked. Dholavira hosted a meticulously planned citadel complete with water distribution, functional city gates, and constructed entirely with pre-planned fired brick dimensions (as opposed to Lothal's haphazard stone construction).
Throw all this into Dholavira being located on an island surround by a searing salt flat that was once their life-bearing inland sea, the whole city elicits a sense of disconnected ancient tragedy.
5) Chiang Saen | Chiang Rai, Thailand
Commonly referred to as "The Oldest City in Thailand" (although at least 2 other cities make the same claim), Chiang Saen is perhaps the best preserved ancient town in all of Thailand. Built by the early Lanna Kingdom in a crescent shape along the southern shore of the Mekong River, the ancient city wall is still entirely intact surrounding the modern town. Inside this city wall is a lively Thai town dotted with local flair, ruins, and a fantastic museum.
Often overshadowed by the nearby Golden Triangle 15 km to the north (where there are also ruins), Chiang Saen easily outshines it for anyone willing to head into the town. In fact, there were actually 4 areas where ancient Chiang Saen has its presence, one being across the Mekong River in modern Laos and inaccessible to any casual visitor on the Thailand side. However, for most, the town itself will overwhelm with its sheer density of ruined temples. For anyone interested in exploring ruins in a laid back place, Chiang Saen is everything you could hope for.
4) Mesa Verde | Colorado, United States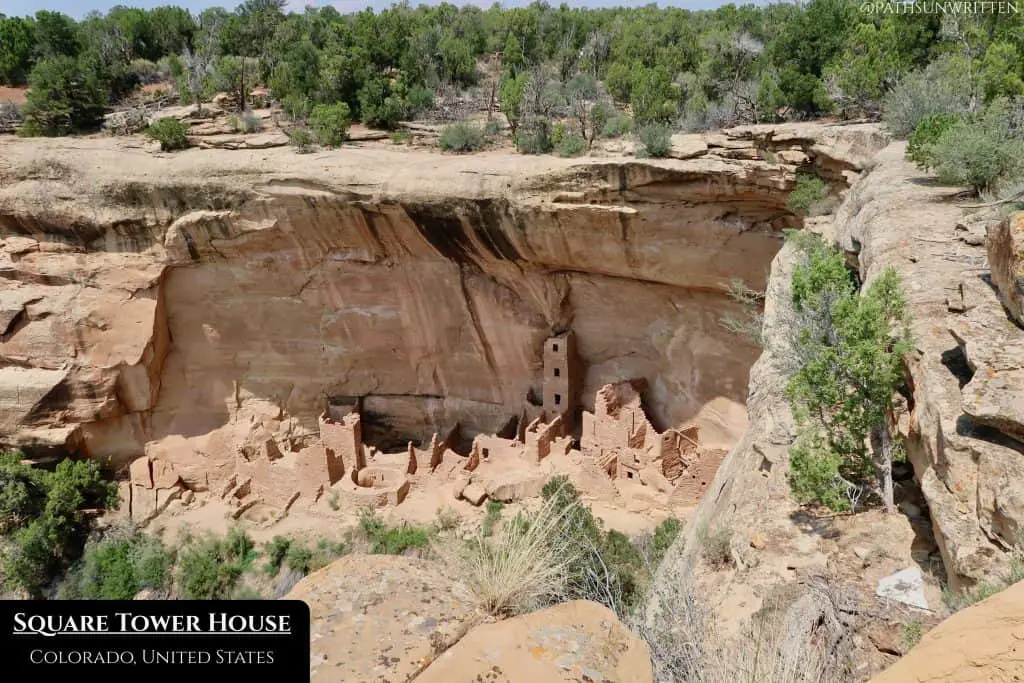 When people think of archaeology sites in the Americas, most jump immediately to the monumental ruins of Machu Picchu, Teotihuacan, and others south of the United States border. However, there are a number of lesser known architectural North American native societies, including the Mississippians, the Puebloans, and possibly a megalithic culture of the northeast (although that is still hotly debated).
Of these, the ruins of the Puebloans are some of the best preserved and none more so than those at Mesa Verde National Park. During this visit to Mesa Verde (my first in nearly 20 years), I visited 3 of the largest settlements. Each one requires a guided trek down cliffside trails into the otherwise inaccessible settlements. Standing on the sides of these villages, you're protected from the elements from a rocky overhang and yet standing over a large chasm. Their architecture rings with a sense of modernity in their multistory buildings. However, they were curiously all abandoned, as their descendants' legend states, because it was time to move on.
3) Elephantine Island | Aswan, Egypt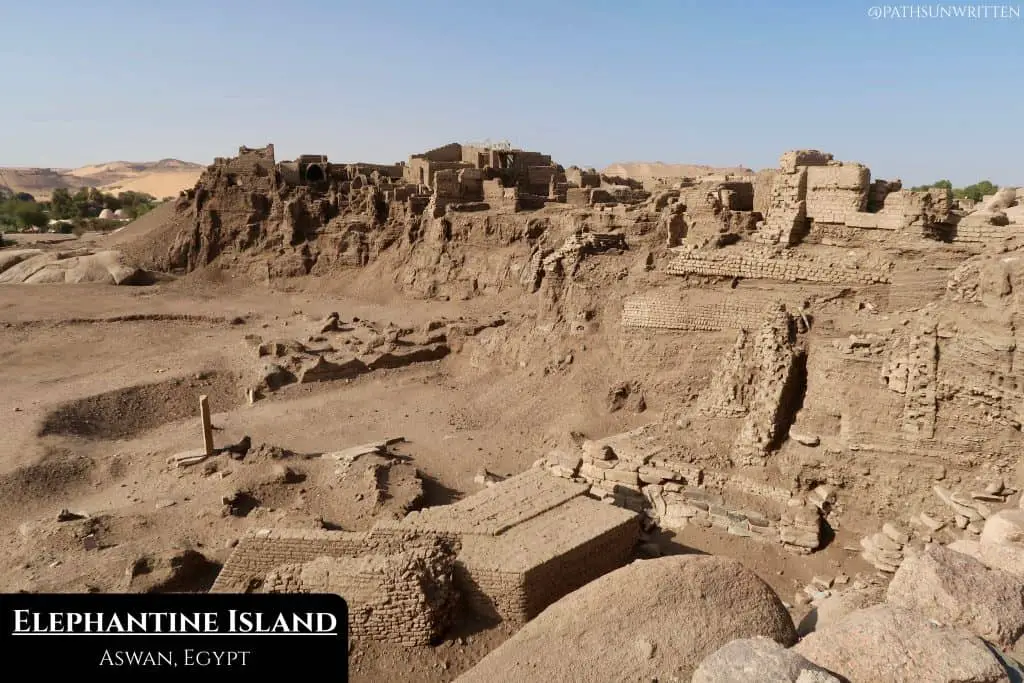 The obscure places you learn about as you travel are one of the small pleasures that are often overlooked. Granted, it turns out Elephantine Island isn't all that obscure, being dead center in the middle of the Nile in Aswan. However, it was no place I had heard of prior to coming to Egypt.
Nevertheless, the settlement at the southern end of the island is one of the oldest in all of Upper Egypt ("Upper" meaning upstream of the Nile River). It even contains what is acknowledged by archaeologists as one of the oldest and most peculiar pyramids in all of Egypt.
From Aswan, you need to take a boat over from the main town. What might throw a few off is that the main town occupying the island is the "Nubian Town" which will frighten a lot of novice travellers who can't wrap their heads around dirty streets mixed with genuinely friendly locals. I am still cautious around such outgoing people, but there seems nothing to fear in this town.
However, once you're in the museum area of Elephantine, your mind will be taken away as you see an ancient pyramid, Roman ruins, and a 4000 year old Egyptian city nearly perfectly intact. The reconstructed bits are disappointing, but they do portray their point well enough.
2) Ajanta Caves | Maharashtra, India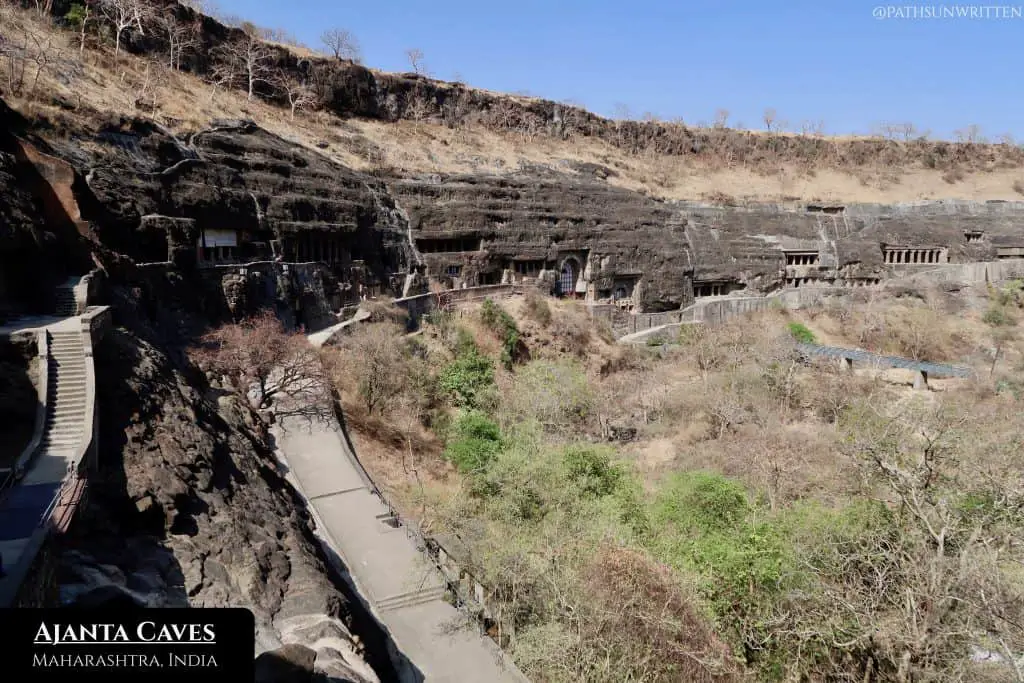 Prior to arriving in India, I had no idea just how plentiful rock-cut cave temples were in the country. My experience in such cave temples had, until then, been limited to the grottoes found throughout China, such as Dazu, Maijishan, and Mogao. While these Chinese shrines were impressive, they don't even compare the the amount of effort and splendor in these Indian examples.
Ajanta Caves are, even more than the highly praised Ellora Caves, the pinnacle of Indian cave temples to me. These date later and are all Buddhist Caves, as opposed to their Ellora counterparts, but the scenery and intricacy of the Ajanta Caves do propel them above the Ellora Caves.
1) Giza Plateau | Cairo, Egypt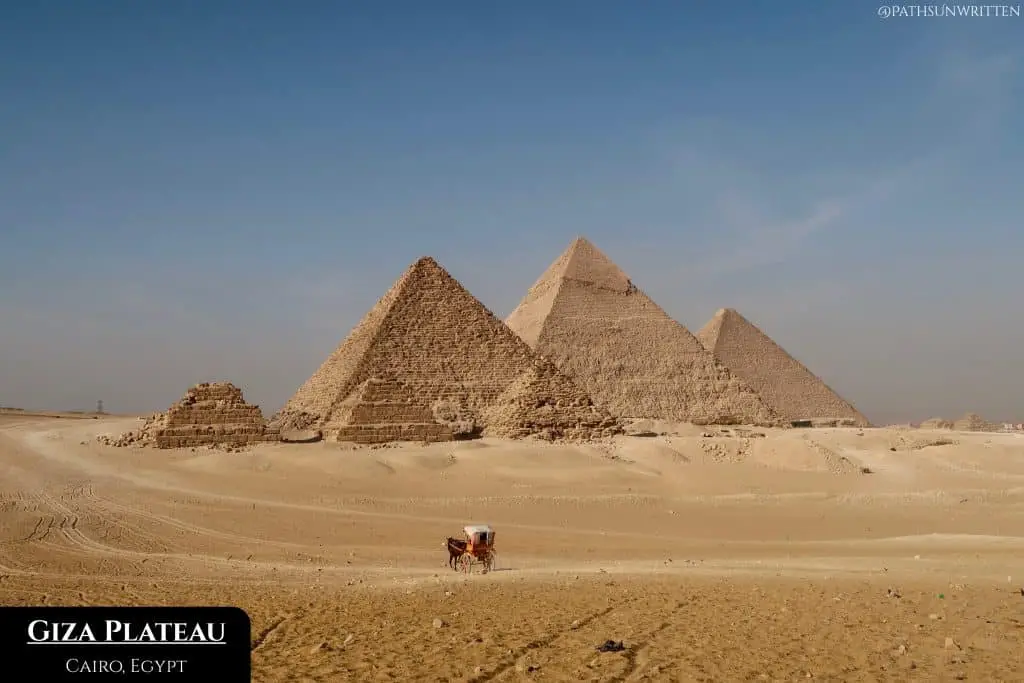 There really is no contest here – the Giza Pyramids are THE dream destination for anyone with even the slightest interest in archaeology. Even with two visits, there was plenty left that I didn't get to see. The plateau, entered either through the Giza village or another mass tourism entrance adjacent to the Great Pyramid, houses 9 pyramids in total, as well as numerous other temples, tombs, and subterranean entrances, most of which have been closed off by the Egyptian Antiquities authorities.
Aside from the pyramids, and perhaps in spite of them, the Giza Plateau hosts so many other sites worth seeing. My personal favorite was the `Western Cemetery'. This construction, which essentially seems like a full town, is built of megalithic stones with navigable corridors between them and gives a real sense of true Egyptian architecture. While all the tourists are busy photographing themselves in front of the pyramid, this area is empty and ripe for exploring.
Research into the forgotten civilizations of our past has become the purpose of Paths Unwritten going forward. But, this won't negate the quintessential travel aspect that has existed since this blog began as Slightly Removed. In the coming year, expect a lot more in the Lost Cities section, including comprehensive archaeology travel guides to select cities dominated by their own history.
Have a great year and continue to write your own path far from here!
Have you visited any of these ancient sites or is there a region or culture that fascinates you?
Leave a comment and let's discuss!