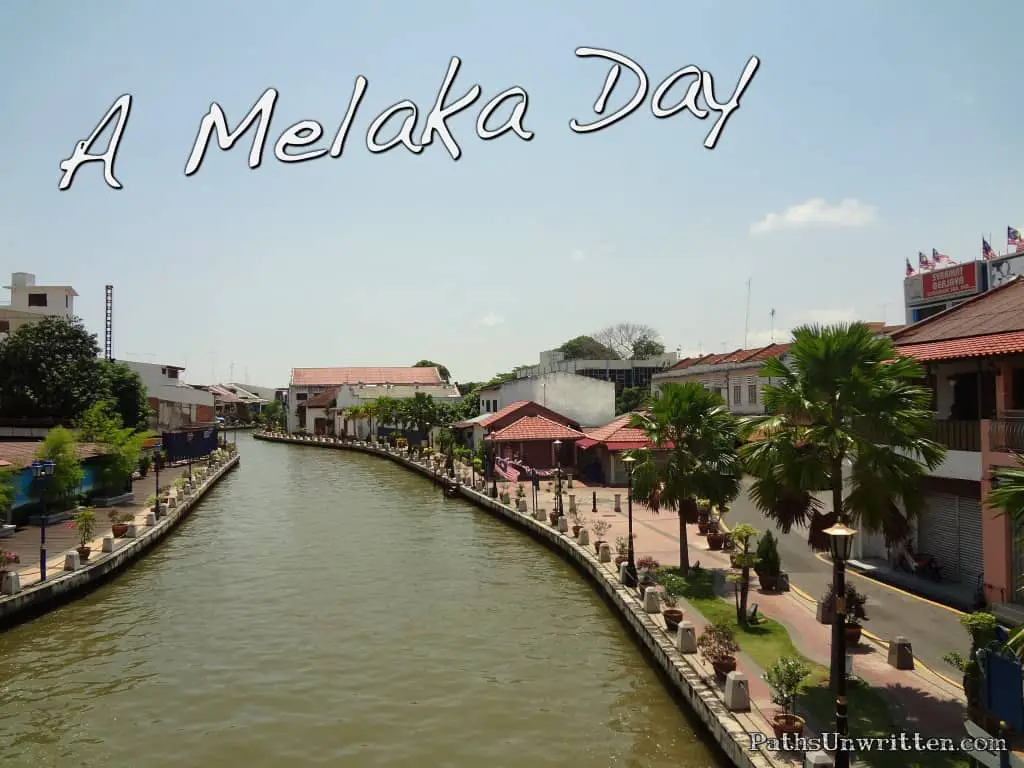 One thing I don't seem to do often enough in new cities is go to museums. Given the long history involved in Melaka, and the entire Strait of Malacca region, I wasn't going to pass it up here. Rising early and making the short walk across the river from the Tidur Tidur Guest House, I was not immediately impressed by the selection of museums.
I decided to pass on ones like the Melaka Stamp Museum. The historic remains of colonial buildings which I saw illuminated the last night were interesting, but too recent to be of significant interest to me. I was interested in pre-European history of this region, perhaps suggesting something similar to what I found at Lembah Bujang?
The traditional history museum, thankfully provided a fantastic portrait of how old Melaka, and also old Malaya actually functioned. In addition, it had a small exhibit on loan about ancient Chinese artifacts, which were particularly impressive.
But the time I walked out of the museum, the token heat of southern Malaysia had kicked in full. Still, I had been to Chinatown the last night, so now it was time for Little India of Melaka. Little India here is not obvious, but it sprawls a significant ways in Melaka.
So I found a place based on a traveller's rule of thumb: Go where the locals are going. This resulted in me sitting at a 3 meter aluminum table alongside very anxious Indians. My meal was something I picked at random and was then served on a banana leaf. This variety of meat-pastes I was given blended nicely with the rice and naan, completing what, I think, is my most authentic Indian meal to date.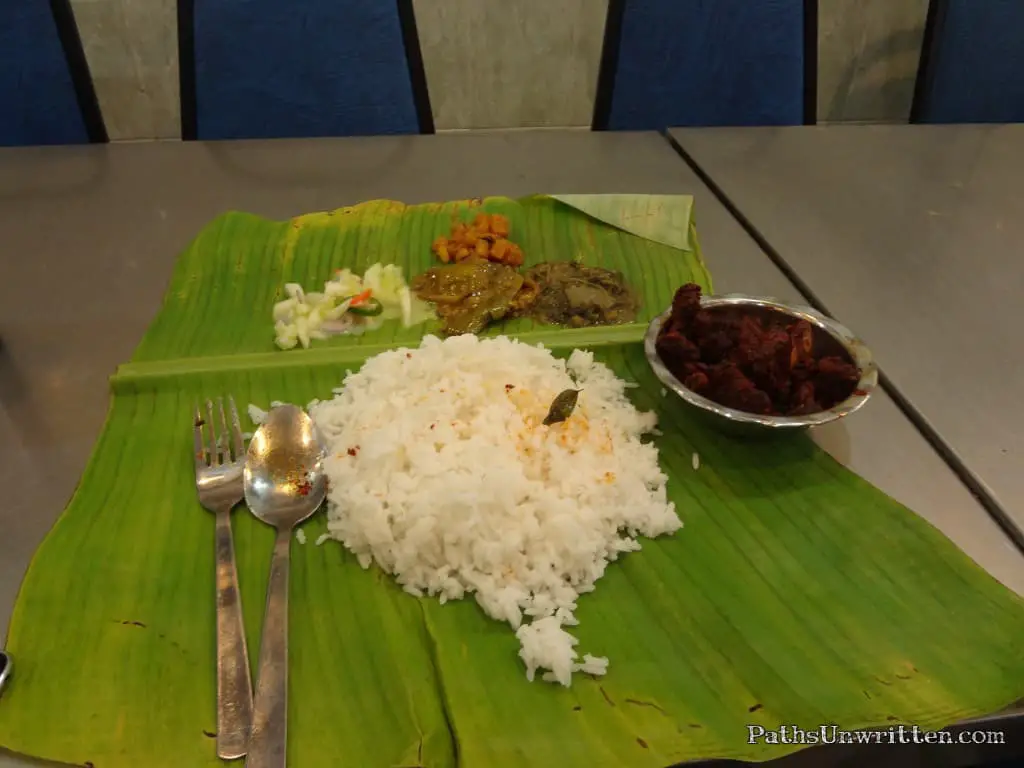 By now, the heat was exhausting, and I had a ways to walk to the bus stop. I thanked the owner, Stanley Chin, of the shop again and bought one of his Chinese Zodiac year t-shirts. Unfortunately, he didn't have an Xl and the L in Asia is never the same as a European or American large. So, it doesn't quite fit to this day.
Once back at the central bus station, it was a few hours until the next bus to Singapore. Passing time in a bus station is always tedious, though some station are admittedly more entertaining than others. The Melaka Bus Station, despite its size, is very boring.