Since leaving China at the end of 2017, I've been able to embrace benefits remote working more readily. It was also the first year I was able to travel beyond China with my girlfriend, who was now living and working in Thailand. This year brought me to a number of fascinating and beautiful new destinations, as well as returning to a few of the old favorites.
Here are the 10 that stood out to me most this year.
10) The Straits of Mackinac, United States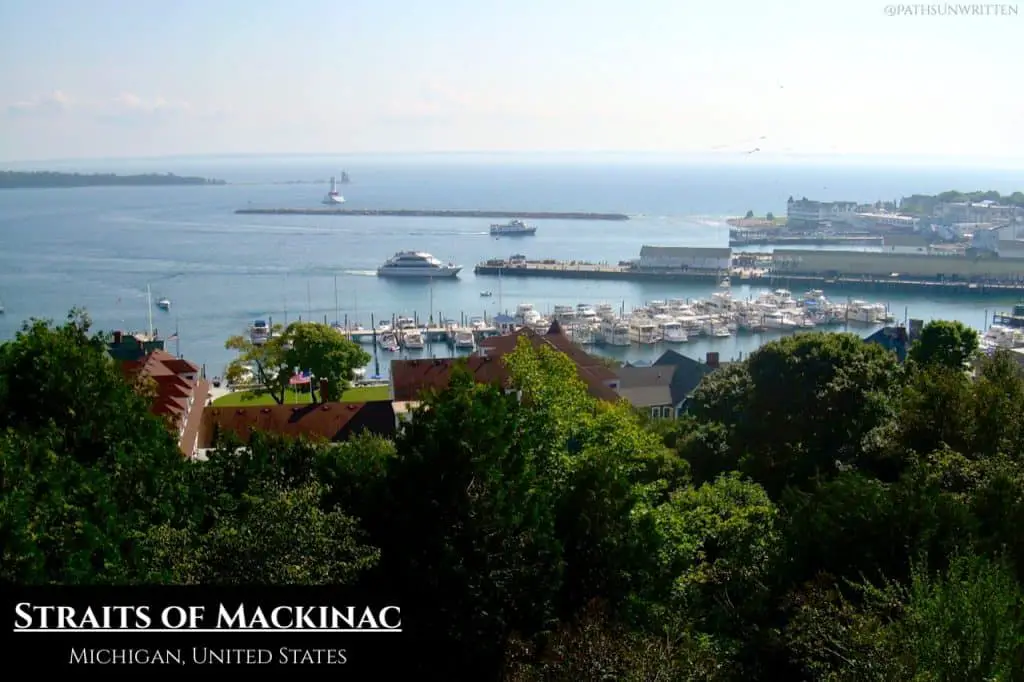 I've long had a love-hate relationship with the Straits of Mackinac, or at least Mackinac Island. From childhood, this was the go-to place I would travel with my father at least once per year. After all this time, it remains one of my favorite places in the world. Though there are no extreme landforms or lively cities, it has a more subtle beauty about it that I've learned to appreciate in different ways over the years. Mackinac's days of massive tourism are in the past, but the shells of the old hotels and tourist traps mix with its artificially forced nostalgia for something I've rarely seen elsewhere.
It was from this subtle appreciation that I decided to move there after graduating university, and that is where the hate part of the relationship started. I once characterized Mackinac Island as "A tiny island in an alcoholic haze most the year". More than anything though, it just gets boring, leading to the island's most popular pastime among residents. Even trips to the mainland are relished as something exciting when you are stuck on an island with a 1km long downtown.
This summer was my first time actually staying on Mackinac Island as a tourist. Along with my friend Jason, we spent a long weekend in the area hitting up the local joints and even his interest in the colonial-era forts that dot the area. During this we met up with some of the old friends I, and our mutual friend Jeff, had known on the island.
9) Quy Nhon, Vietnam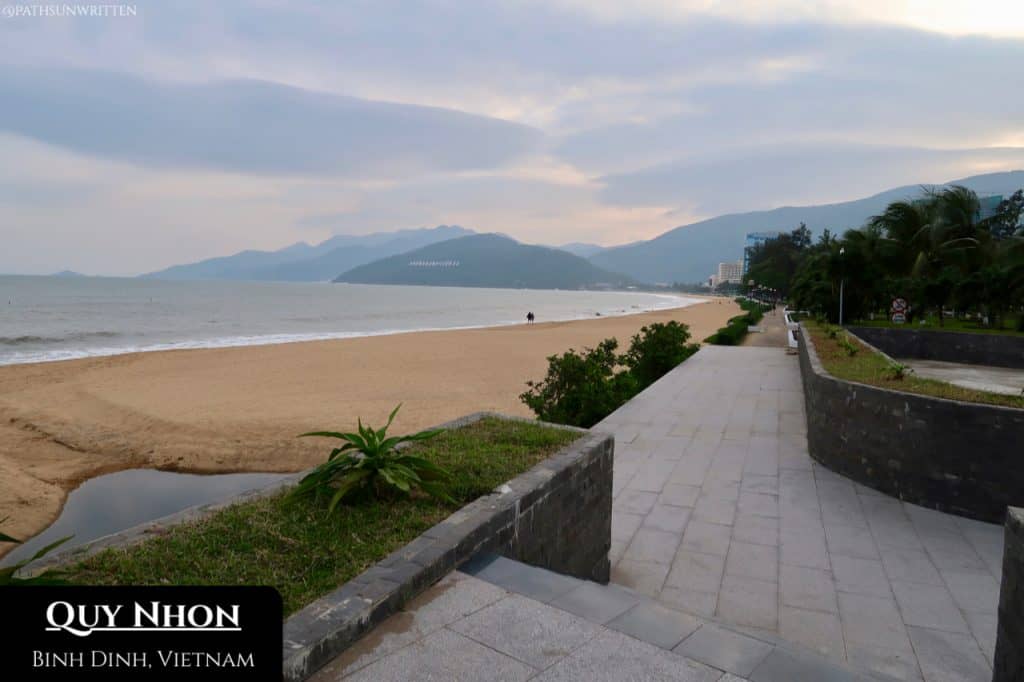 Although I spent 2 months going through Vietnam from south to north during summer 2014, I was unaware of the numerous Cham towers that dotted the southern part of the country, only getting to My Son near the middle of my trip. This time, after a visit to my old Bangkok friend Jamie, who was now living in Saigon, I headed north in search of more of these iconic ancient towers.
Quy Nhon is a town I skipped entirely on my way north the last time, but proved to be an amazing little haven of a city. In theory a beach town, the weather of Quy Nhon was actually quite antithetical to anyone looking for a beach holiday when I arrived in early February. There were days where it was actually cold just hanging out on the open main floor of the John & Paul Inn where I stayed. That said, it was a town I thoroughly enjoyed in the short time I was there. Whether driving through myself on a motorcycle, or exploring the Cham towers with the guide John & Pauls provided, It would certainly be a great place to return to in a warmer season.
8) Dubai, United Arab Emirates
Dubai is one of those places I never had any direct intention of going. However, when a business trip presented me the opportunity to check out my first Middle Eastern city, I agreed. While I cannot say if this is the same for the other emirates of the U.A.E, there's a lot to take in when you first get into Dubai. Despite its hyper-advanced appearance, a lot of it is just that – appearance. Half the city remains in varying states of incomplete or abandoned construction sitting on the edge of a desert. The city's population is mostly made up of ethnically Indian or South Asian immigrants, making English the lingua franca in most business.
And business is what the city exudes. Without its prospering reputation as a business hub, the city would fall back into the encroaching sands.
That said, there is a longer history and culture to be found hidden under that concrete makeover. However, it's just not easy to find, as the city is not conducive to exploring on your own. Simply put, Dubai not a pedestrian-friendly city. Pavement and sidewalks exist everywhere, however, they are running through a complex maze of superhighways, one-way streets and highly sprawled city blocks. Take as an example the Jumeirah Archaeology Site, which was about 1.5 km from my hotel. Any direct walking distance there becomes 5 km and driving there becomes almost 10 km.
7) Mesa Verde, United States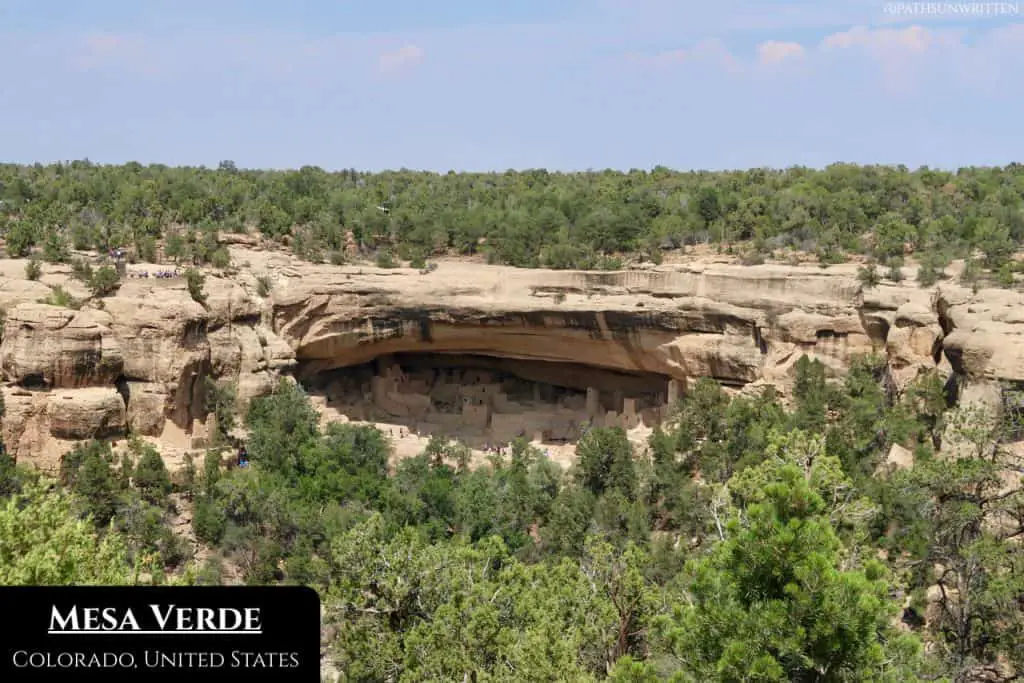 Dramatic landscapes and lost cities. Is there anything more an explorer might seek than can be found right here at Mesa Verde?
I first visited Mesa Verde on a family trip to New Mexico and the Four Corners area when I was 14. We drove into the park and visited Spruce Tree House, my first realexposure to archaeological ruins. Since then, I've read up on the Puebloan culture that built them, learned a lot more about the site itself, and had been wanting to explore it more for, wow, 18 years since then.
And it really is a spectacular place. The geography alone is enough to draw people there. And it did, their 1000 year old cities are a testament to it. The Mesa Verde cliff dwelling cities are not only something to behold, but the care given to their preservation through the cooperation of the National Parks Service and the current Puebloan tribes who are descended from Mesa Verde's original inhabitants paint a picture of how I would hope many more ancient sites could be managed.
6) Jaipur, India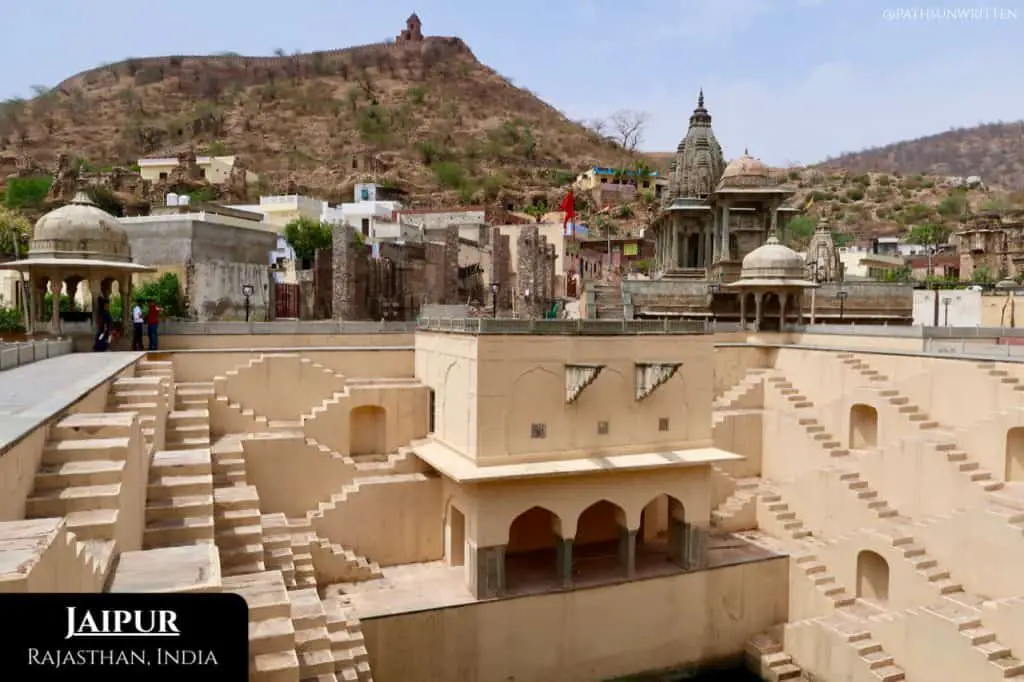 India was a complete unknown for me when I entered the country for the first time in April. While I can usually deal with surprise, unexpected problems, or even complete shutdowns on a trip, I wasn't traveling alone here. It was her second country and the first place to be vastly foreign to her. Our first 24 hours in Delhi did us no favors either.
Jaipur became the first place that was not only tolerable, but someplace where she felt safe, and I could have spent a bit of an extended time there myself. The history to be found in Jaipur is undefinable in the short time I spent there. The forts, palaces, temples, and even the ghost cities in the frontier nearby were all what prepared me for my excursions deeper into India. But the amount of things to see in Jaipur alone are also almost unlimited.
5) Dholavira, India
Dholavira is an ancient Harappan (Indus Valley) city in the far west of India that I didn't plan on during my initial path through the country. In all truth I hadn't ever heard of it. I was going to pop into Gujarat for one Harappan lost city at Lothal, south of Ahmedabad. However, a conversation with @michaea_l on Instagram and a bit more research sent me westward into the Great Rann of Kutch.
And that Great Rann alone was worth the trip. An inland salt flat (or salt marsh), the drive here brought me through villages and landscapes I wouldn't have expected or seen otherwise. This culminated with a stop on the bridge over the salt flats and me stepping into the Great Rann itself, a soggy extension of the ocean that dried up thousands of years ago, leaving only white, mushy salt flats.
Across this bridge is the island once the center and home of the Harappan city of Dholavira. Now, it's a dried up speck of land drench in the heat radiating off the the encircling barren salt landscape. The city of Dholavira lies quite literally at the ends of the road, surrounded by mostly abandoned-looking accommodation, a rather interesting museum and the ruins themselves, which proved far more extensive and expansive than Lothal. And it remains one of the oldest archaeological sites I have yet visited.
4) Varanasi, India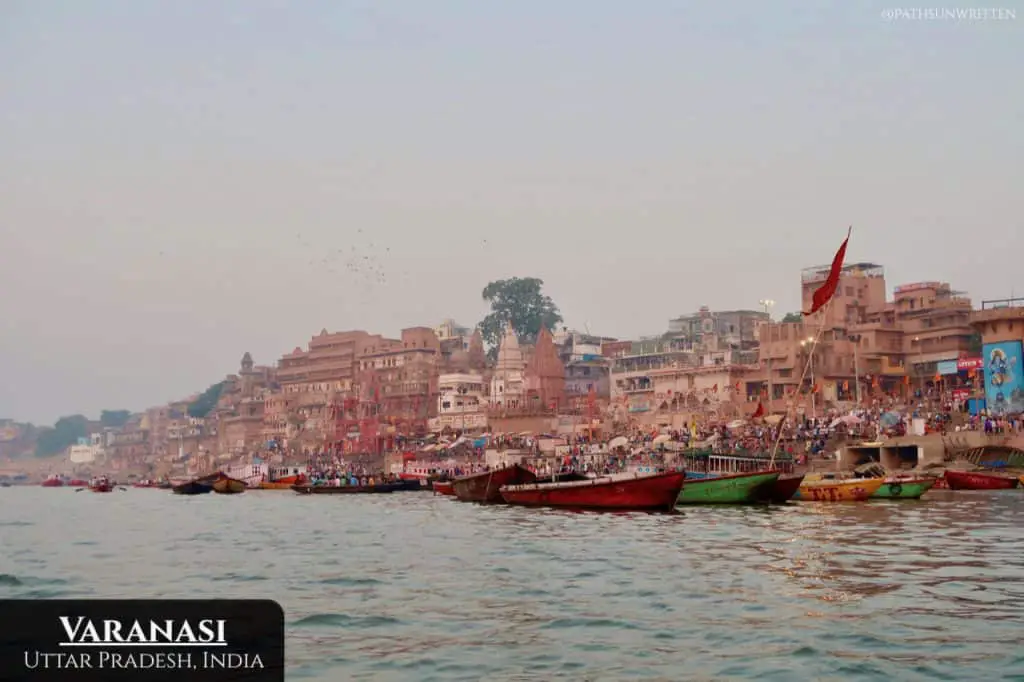 The eternal city on India's holiest river. The city of the dead on India's most toxic river.
Whichever way you choose to look at it, Varanasi was a place that shone out to me as soon as I read my first travelogue on India. That, along with the very fruitful advice to avoid all contact with the river, as the author got sick from involuntarily dipping in it. And that was written almost 40 years ago.
When I arrived in Varanasi, getting into the city was a nightmare in most ways imaginable, not only the traffic but the living conditions that could be seen just out the window on the main road. This was about the tail end of my trip and I hadn't seen situations quite like this in a city before. The taxi driver ended up 'letting me out' a few blocks away simply to avoid having to wait longer in a deadlock.In all honesty, I didn't much like it when I arrived. Being abandoned by the taxi quickly introduced me to some impossible-to-get-through crowds and filthy side streets as I navigated my way through the old city maze to my hotel. However, another day broke that mindset very quickly. Although my opinion on the city greatly softened, I remained very cautious about the things I would touch and eat there, maybe to a fault. But, I have been very sick while abroad before, and did end up from this trip too. It's not an experience I'd care to repeat and would advise anyone else to take the proper precautions as well.
But, Varanasi remains my favorite spot from this trip to India. Not somewhere I would live. Not somewhere I would spend an extended time. But the people I met, passionate culture I saw, and the generally fun experience each day presented just walking through the streets, Varanasi was an extraordinary place.
It's certainly not for everyone, though.
3) Chiang Mai, Thailand
Compared to other places I've gone to this year, Chiang Mai is actually a little mundane. However, this proved to be quite a homey place to return to after each of our foreign excursions, and it was also a welcome alternative to the time I'd spent in Chongqing the previous years. Whereas Chongqing was huge, isolating and monolithically Chinese, Chiang Mai provides the antithesis of this, being familiar, accessible and hosting a very welcome cosmopolitanism. In some ways, this proved a mixed blessing suddenly having access to foreign foods I hadn't in the past 3 years.
When she first accepted the job there and relocated, I didn't expect I would prefer it to Bangkok. And while there are many things I still prefer about Bangkok, Chiang Mai has won me over. It also provided me a fun hobby of exploring not only one city filled with ruins, but numerous neighboring cities I either hadn't known about before or never got the chance to visit when living in Bangkok.
2) Asuka, Japan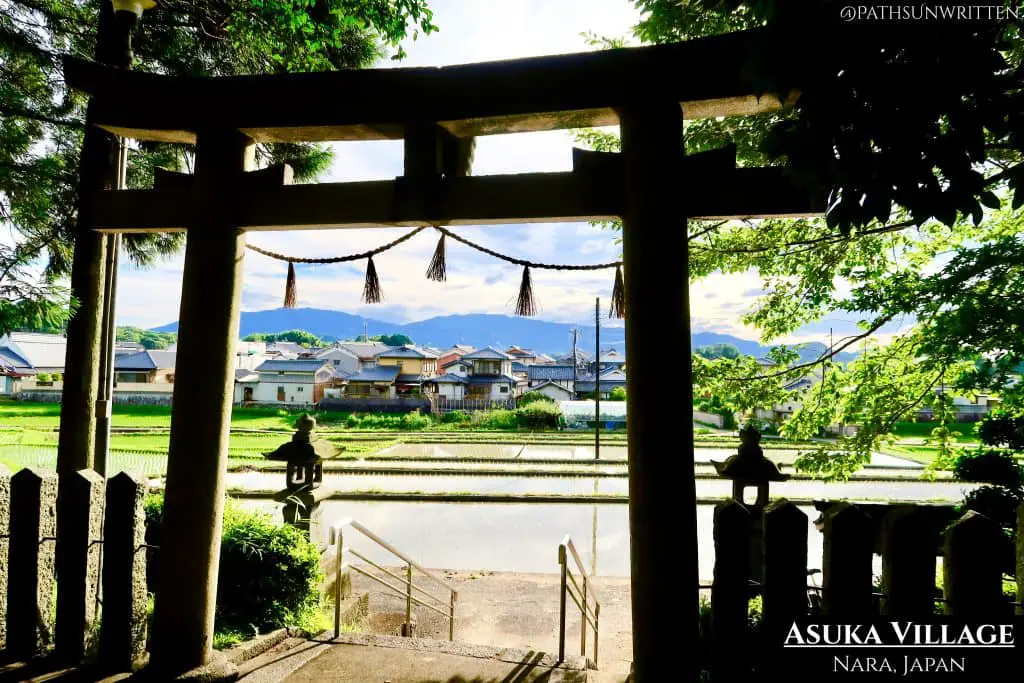 Venturing south from the Kyoto train station (just about the closest thing I've ever seen to an arcology in real life), the train worked its way through progressively smaller and more picturesque Japanese towns until I eventually ended up at the ancient village of Asuka. Occupying only a few a single lane roads, Asuka stands today as a traditional village raised over the surrounding rice fields.
No doubts about it, Asuka is everything in the ideal of a small Japanese town I would've hope for. And it didn't disappoint at all. In fact, the history of Asuka is much grander than any initial glance would let on and it served as an ancient capital of Japan long before Tokyo or Kyoto rose to prominence.
What had drawn me to Asuka were the legends of the mysterious megalithic carvings dotting its countryside. Of course these proved to be nothing more than exaggerated tall tales by psuedoarchaeology proponents, but the megalithic tombs and carvings that do exist in the area are spectacular. Throw into the mix the ruins of palaces and temples that have been preserved through centuries, the villages dotting rural Nara are easily the most picturesque place I was all year.
1) Cairo, Egypt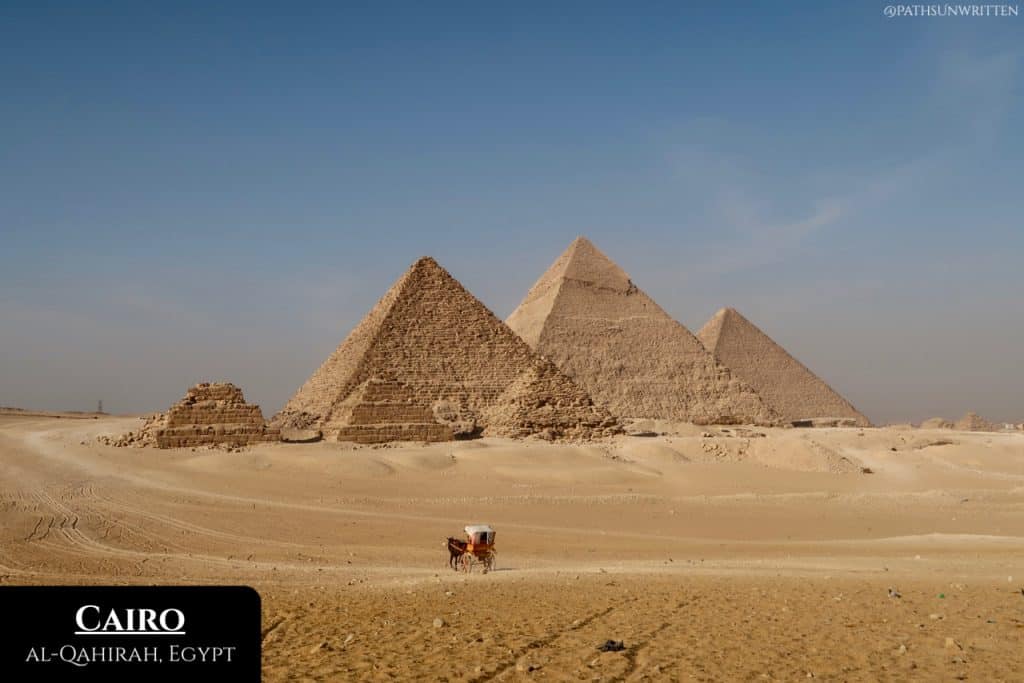 My plans for Egypt came as an afterthought once I was already booked for Dubai. All the hundreds of archaeology sites I've gone to in the past 10 years, some were absolutely amazing, but Egypt is THE archaeology site to top them all. Back when I visited Greece in 2004, I considered halving the trip in order to fly to Egypt. Money and time countered that idea, though.
This time around, I had the time, money and opportunity to go after the business trip to Dubai. There is no polite way to say it, but Cairo is not an attractive city. Most of its urban expanse is filled with unfinished rooftops atop monochrome buildings. Traffic is awful, trash is everywhere, and apparently it's got some of the worst air pollution in the world.
The abundance of character to be found in the city make up for much of this. Like any large city, there are places and situations you shouldn't put yourself into, particularly in the small neighborhood surrounding the Giza pyramids. However, the city, the river boats, the museum, and especially the people all made Cairo so much better than I ever expected. And moving on from Cairo, Egypt just kept getting more interesting!
Posts of these locales will be released soon, let me know what ones interest you most! Have you have any good or bad experiences in any of these places? What was your top destination of 2018?
Leave a comment and let's discuss!