One of the biggest changes from when I first started travelling and writing Paths Unwritten is a shift to preferring private rooms to hostel dorms. A large part of this is because I'm not traveling solo as often now, but also a change in personal preference. The years when the blog began, I was also younger – so go figure.
The short version, I find myself not staying at hostels as much as I used to, the preference being given to a private room. Of course, I still love the atmosphere of hostels, and given the choice, I'd take a private room in a hostel in lieu of a hotel. So, although my selections for this list have diminished in 2018, here are my top 5 hostels from 2018:
5) Bunkedup Hostel Varanasi | Varanasi, India
Instagram shots of Varanasi posted by one of the owners of this hostel, @brokedudetraveling, are a large part of what made Varanasi a must-visit during my first trip to India. So, it was only fitting to stay at this hostel while there. As far as spots in the Old City go, the location of Bunkedup Hostel is quite nice. It has easy access to nearby restaurants, including the Brown Bread Bakery, which quickly became my go-to. The rooms had air conditioning, a welcome treat after sweaty walks through the city's backstreets.
As to be expected for a hostel in an old building, it wasn't all a luxury stay, but was comfortable with decent showers and a nice rooftop overlooking the Ganges River. There was even a centuries-old Hindu monument adjoined to the building on the side of the river.
4) Wanderers Nest | Jaipur, India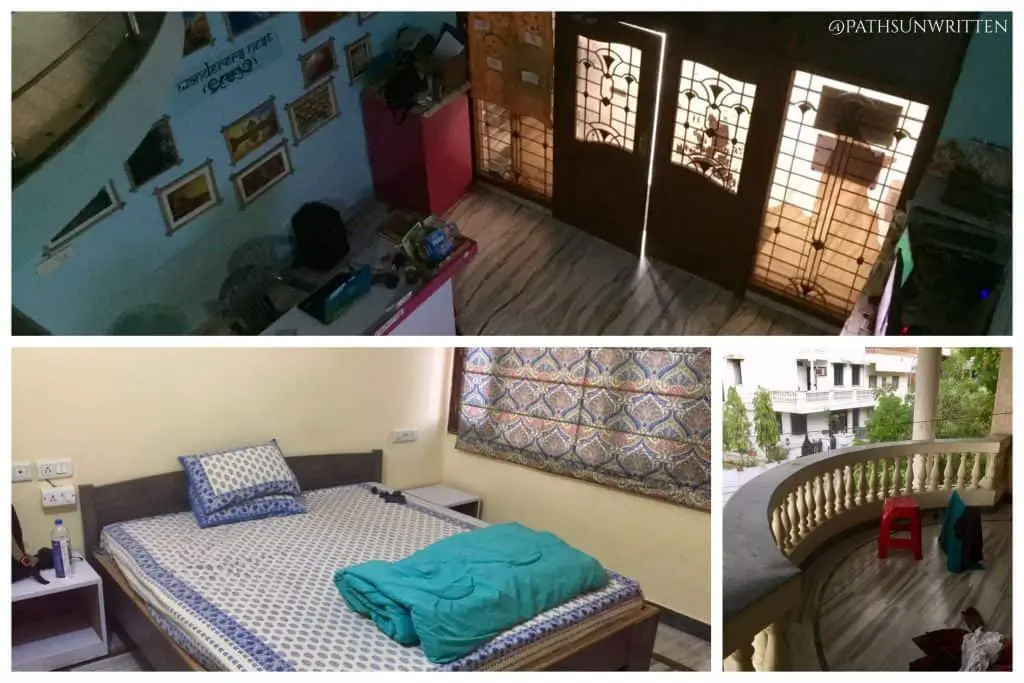 After my girlfriend left India to return to Thailand, I still wanted a few weeks to explore the country. Moving from the hotel we were staying at to a hostel in another part of the city, I began mapping out my options moving on from Jaipur. Wanderers Nest proved a nice stopover for this. The hostel is set in a large house in a rather upscale neighborhood fort Jaipur. Although I never confirmed this, it seems to be the collaborative vision of the owners running the place to create a bohemian community feel among their guests who, aside myself, felt more like extended residents.
I booked a private room in the hostel and was, regretfully, too busy with my own activities to mingle much with the community there. That said, the place was comfortable, friendly and you could really tell the care the staff puts into the Wanderers Nest. One downside that I found throughout India, but seemed particularly pronounced here, was the near absence of any kind of convenience stores in the surrounding area. Just to find somewhere to buy snacks or toiletry was quite the chore here.
3) Backpacker Panda Colaba | Mumbai, India
The first thing that Backpacker Panda Colaba has going for it is location. Set in a side street built with some old-style homes, the hostel is centrally located in prime real estate in Colaba, probably the most cosmopolitan part of Mumbai. The area is always full of life in a very good way, and is in easy walking distance to many of the things I wanted to see in the city.
At first I wasn't too impressed by the hostel itself, as it seemed the first floor common area was simply a lobby with a single bench and check-in desk. While I didn't see it until my last day there, there is actually a fantastic rooftop recreational space. The building was usually quite clean, had its own elevator, and a very effective, welcome air-conditioner in the rooms.
2) John and Paul Inn | Quy Nhon, Vietnam
For Vietnam, Quy Nhon is a bit away from the main tourist hotspots. There are sights and accommodation options there, but it's not the wide selection found someplace like Hue or Nha Trang (similarly sized cities) provide. I ended up being quite lucky in opting for John & Paul Inn over some of the longer-standing options recommended in the city.
As far as hostels go, John and Paul's delivers everything.Their first floor is an open-air common area with a restaurant, bar and some of the best burgers I had all year. Here, they host events ranging from movie nights to trivia to live music, creating a very involved community feeling. And, not only do the staff host the events, but join in the fun as well. They were also extremely helpful, providing me the info needed to check out the remote Champa tower ruins I had come to Quy Nhon to see.
1) Asuka Guest House | Nara, Japan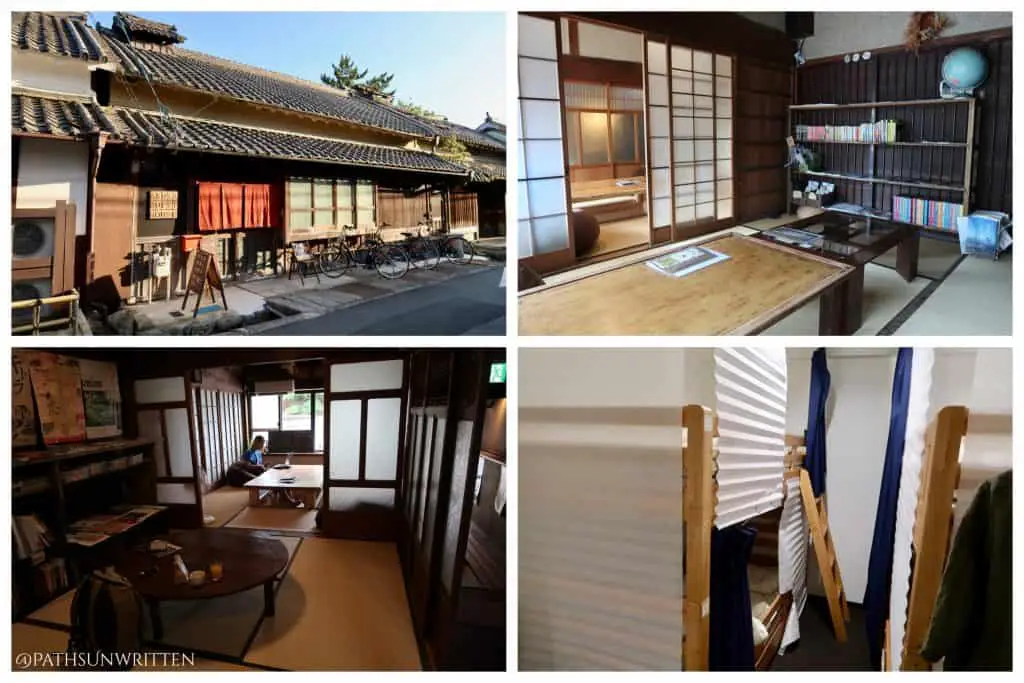 I question whether to even call this a hostel or not as it it leaps above when I would ever expect from a hostel. But, the majority of beds in the Asuka Guest House are dorm beds (8), so I suppose so.
The Asuka Guest House is situated in an absolutely beautiful old home in the picturesque, two-street Japanese town of Asuka, in rural Nara Prefecture. The home's living area has been only slightly renovated into a place where the guests gather at night for a communal dinner or to spend the time in the adjacent living room/library.
The dorm beds I stayed in were a little densely packed, but there wasn't much need to be there except for sleeping. The surrounding areas have so many fascinating and historical locales to visit. While I'm so used to doing this via motorbike most places in Asia I travel, the Asuka Guest House instead offers electric bicycles to explore the surrounding countryside. This made for yet another new and pleasant experience on my first venture into rural Japan, and after all, isn't that what a trip to the countryside should be?
What do you look for in a hostel? Are the any must-haves? Let me know the best hostel you've ever stayed below!